Roca Nexo
It can be challenging to encounter bathroom furniture that is capable of working with existing elements. Thankfully, the experts at Roca have addressed this issue with their line of Nexo products. While somewhat more slender when compared to other Roca furniture, the Nexo line is still defined by flowing curves and bespoke attention to elegance. read more
Showing 1 - 7 of 7 items
Roca Nexo Collection
It can be challenging to encounter bathroom furniture that is capable of working in perfect harmony with existing elements. Thankfully, the experts at Roca have somehow addressed this issue with the introduction of their line of Nexo products. While somewhat more slender when compared to other Roca furniture, the Nexo line is still defined by flowing curves and bespoke attention to elegance that would hardly be possible with a more generic approach. What configurations can customers choose from and what features have come to define this collection?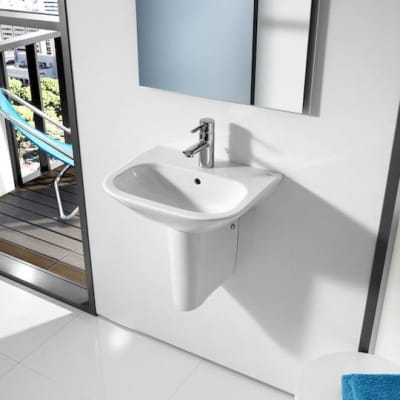 Roca Nexo Basins
No two bathrooms are created equally. This is why it makes little sense to employ a one-size-fits-all approach when it comes to choosing a basin. Users can instead examine several configurations including:
Smaller units to be mounted within the cloakroom
Compact wall-hung models
Standard wall-hung models
While each of these designs is unique in terms of dimensions, there are still a handful of qualities that they all share. Thinner edges provide a more open appeal and the presence of a single tap hole adds to an overall sense of visual simplicity. Of course, the use of high-gloss vitreous china offers a functional edge in terms of overall longevity.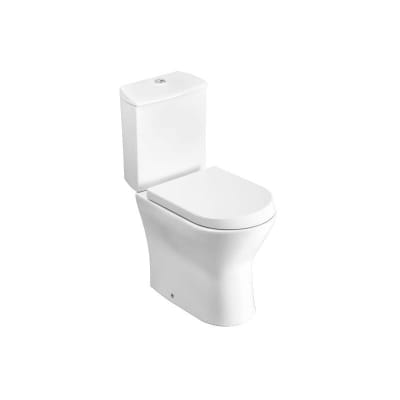 Roca Nexo Toilets
The Nexo toilets engineered by Roca are similar in the fact that they are practical while still providing all of the modern amenities that customers have come to expect from Roca. Close-coupled, wall-hung and Roca back-to-wall toilets are all available within this line. Other notable features include the option to choose rimless versions, one-touch flush controls and compact seats that are designed to be used on the compact wall-hung variant.
Roca Nexo Toilet Seats
Look no further than the team at Roca for aesthetically stunning toilet seats. Three types can be selected (standard, soft close and slim soft close). The soft closing feature prevents damage to the hinges and the surrounding plastic; a subtle yet nice amenity. The use of vitreous china also ensures that these seats will stand the test of time while offering an undeniably comfortable experience.
Modern and yet timelessly classic, the Nexo series of toilets and basins offered by Roca is ideally suited for any bathroom. As these are also extremely cost-effective options, it becomes clear to appreciate why so many customers have already leveraged the benefits highlighted throughout this article.