Basin Taps
The correct basin tap can be the perfect finishing touch to your bathroom. With a broad range of styles, features, & finishes you will be spoilt for choice when it comes to finding the perfect basin tap for your bathroom.  read more
Showing 1 - 60 of 376 items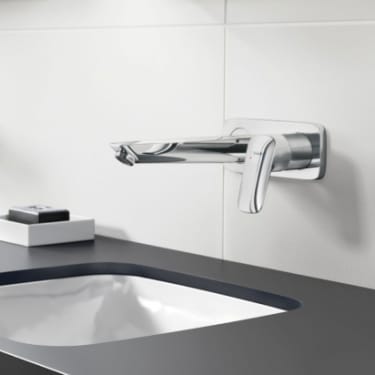 When it comes to style there are traditional & modern models. This means that regardless of the style of your bathroom we will have a broad range of taps to choose from.
Our traditional brassware features RAK's Washington range who have a broad selection of taps to choose from. When it comes to the contemporary taps we have world-class manufactures such as Crosswater.
Another decision you will need to make when selecting your basin taps is the finish. It will undoubtedly be influenced by the style of the rest of your bathroom. The options available here are as wide as your imagination. Our collection even includes a NeoChrome basin mixer. This is ideal for adding an extra level of visual interest to your bathroom.
There are also many different types of taps available. These include basin mixers, pillar taps, wall-mounted, or freestanding. Each style offers its own unique vibe to your bathroom.
Freestanding or wall-mounted taps can add a clean, minimalist feel, whilst basin mixers practically combine both hot and cold water together before they reach the spout. Alternatively, if you'd rather have something a little more classically styled then pillar taps take the lead.