Bath Wastes
Finish your bath with a waste that suits its function and your style. With an array of colours and finishes to choose from. Your perfect bath waste is easier to find than ever. read more
Showing 1 - 48 of 48 items
Bath Wastes
At Bathroom Planet we host many different bath wastes. With choices in colour, finish and function. And we believe that even though they aren't the flashiest part of your bathroom. They deserve equal care and attention because of the important role they play.
A bath waste is sometimes known as the "drain". And that is just what it does. It allows you to evacuate wastewater from your bath rapidly and consistently. Because of this essential function. Bath wastes feature internal construction from long-lasting materials like brass.
Overflow or No Overflow
An overflow is a slot or hole in your bath that is intended to allow water to drain away when it reaches a certain level. Usually about a few inches below the top edge of the tub. This helps prevent or limit potential overflowing should you forget about a running bath.
Why this is important when picking a bath waste is because some bath wastes include what are called overflow pipes. These connect from the overflow hole to the main waste assembly. Providing a path for excess water to rejoin the drainage system.
But not all baths have overflow holes. In this case, you would look to find a standalone waste. These function almost identically to an unslotted basin waste. Serving only to drain away water in the bath and nothing more.
Types of Wastes
Bath wastes come in a variety of types that change how they operate. From how they drain away to being able to function as a filler.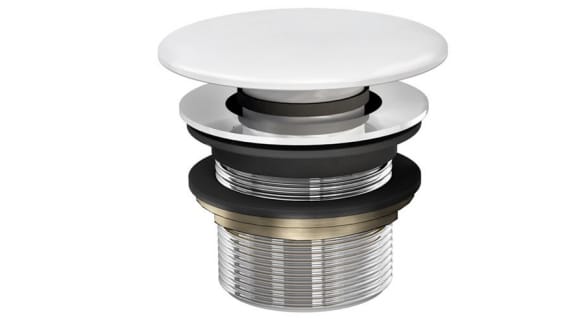 Click Clack Waste
Also known as a "sprung waste". These models feature a spring mechanism that is capped with a domed shield. Pushing this shield down opens or closes the waste. Letting you fill or drain your bath with a simple press.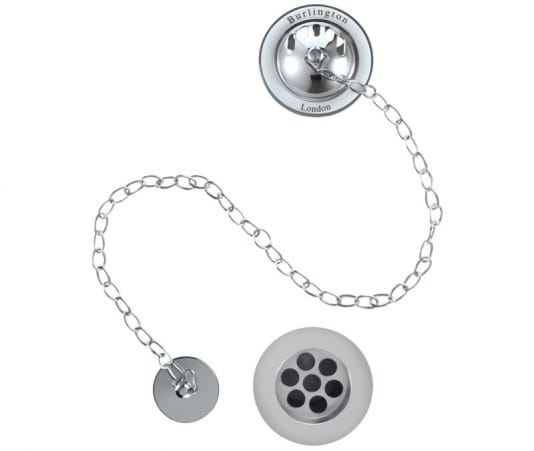 Plug & Chain Wastes
The traditional plug and chain does exactly what its name suggests. It includes a metal or rubber plug that can be pushed in to seal your bath's drain. The plug is attached to a chain and when pulled, will remove the plug. Draining the water away. A less common option these days. But still popular in period baths.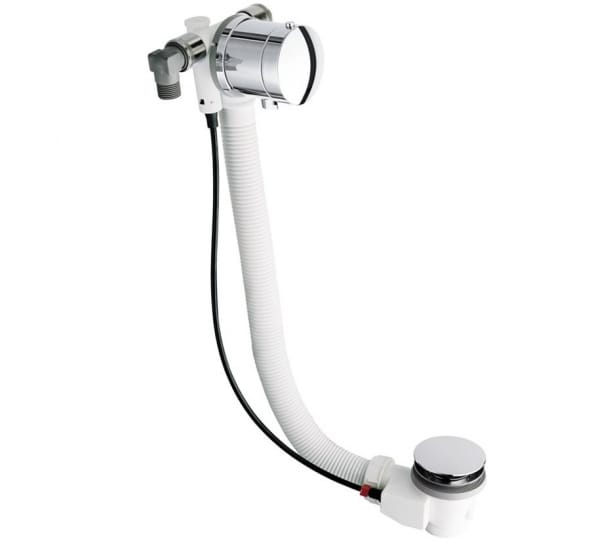 Bath Filler Wastes
Combining the function of an overflow bath waste with a tap. Filler wastes turn your bath's overflow into a means of filling your bath. Creating a sleek look that removes the need for intrusive brassware. It works by adding a small spout to your overflow. Behind the scenes, this can be plumbed into a set of panel valves or shower valve of your choice.
Styling
Because baths and brassware come in such a broad range of looks. So to do bath wastes. Including different colours and even materials for the exposed portion of the waste. Need a matt black waste to suit the rest of your chic black brassware? No problem. Have a stone bath that you want to look completely one-piece? There's a waste for that. Do you have a traditional boat bath that needs an overflow? Exposed waste kits exist for just that reason.
Whatever your needs are. Practical or aesthetic. There is a waste solution for you.