Bathroom Lights
Lighting is one of the most important considerations to take into account when creating a functional bathroom, and with Bathroom Planet's range of lighting, you are bound to find a piece to perfectly illuminate your space. read more
Showing 1 - 8 of 8 items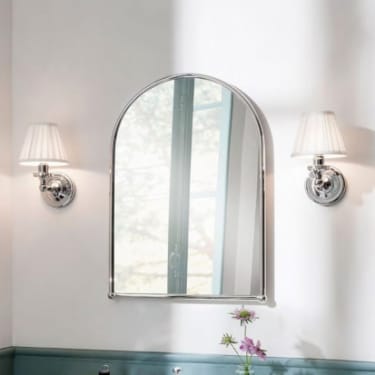 Bathroom lighting has come a long way over the past decade, especially with the introduction of LED lights and bulbs, and there are an array of different designs, styles and lighting levels to choose from to create the right balance between ambience and practicality.
Installing bathroom wall lights has become increasingly popular over recent years and provide a lot of flexibility as they can be mounted in various places and at different heights to provide light in certain areas where you need more like around the mirror or in darker areas of the bathroom.
Whether you are looking for designer pendant lighting, bar lighting or classically styled wall lights, we have the ideal lighting solution for your dream bathroom.