Roca Prisma
Have you found it difficult to encounter high-quality bathroom furniture that has been engineered to accommodate smaller spaces? Does it appear as if quality needs to be sacrificed for functionality? Roca appreciates the fact that comfort, pragmatism and style should always define elements within a modern bathroom and this has been the inspiration behind their Prisma range read more
Showing 1 - 5 of 5 items
Roca Prisma Collection
Have you found it difficult to encounter high-quality bathroom furniture that has been engineered to accommodate smaller spaces? Does it appear as if quality needs to be sacrificed for functionality? Roca appreciates the fact that comfort, pragmatism and style should always define elements within a modern bathroom and this has been the inspiration behind their Prisma range of items. Not only is this Roca bathroom furniture stunning from an aesthetic perspective, but it has been engineered with long-term performance in mind.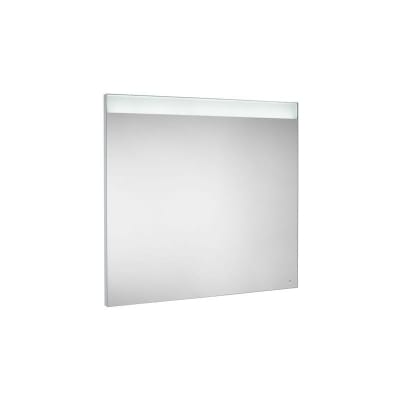 Roca Prisma Mirrors
Any bathroom should be bathed in an ample amount of life. Even if space is at a premium, Roca Prisma mirrors "reflect" the clear solutions. Fitted with energy-efficient LED bulbs behind frosted glass and available in a kaleidoscope of different sizes, providing your bathroom with the illusion of space is a cinch. Note that one of these models is equipped with a back-mounted demister panel (to reduce fogging). Aluminium frames and easy mounting options are other amenities to be highlighted.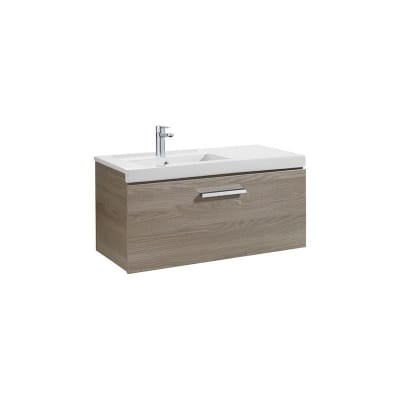 Roca Prisma Vanity Units
The Prisma wall-hung vanity units represent the perfect compliments for the selection of equally stunning Roca basins. Not only can customers select from four finishes (anthracite grey, a combination of white and textured ash, ash, and white gloss), but other parameters are easy to accommodate. These vanities can be selected based on width, orientation, the number of drawers, and optional legs are available upon request. Vitreous china basins are included as standard and widths of up to 1,200 millimetres are available (perfect for larger rooms). The use of MDF chipboard alongside a hard-wearing outer coating known as Melamine are other advantages of the Prisma series.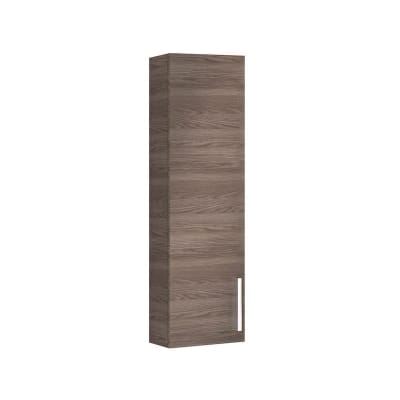 Roca Prisma Tall Units
If you happen to be grappling with limited bathroom space, taller Prisma units could represent the perfect alternative to standard vanities. Four glossy finishes are available and three internal shelves are present. As the height of these shelves can be quickly adjusted, storing larger items will not present an issue. Reversible outer doors and soft-close hinges highlight how cutting-edge technology can be used alongside a contemporary appeal. This wall-hung unit will quickly become the centrepiece of any modern bathroom.
Reflecting a sense of luxury with a bold and yet subtle flavour, the Prisma range of Roca products will easily transform the ambience of any bathroom. As always, do not hesitate to examine each in greater detail before placing an order.