Roca Senso
Roca has always been known for its ability to provide a wide array of bathroom furniture and accessories to the discriminating consumer. While all of these items are intended to withstand the test of time, their sense of beauty is just as impressive. The Senso line is a great example of how modern design can now be paired with what many users have called a timeless flavour read more
Showing 1 - 7 of 7 items
Roca Senso Range
Roca has always been known for its ability to provide a wide array of bathroom furniture and accessories to the discriminating consumer. While all of these items are intended to withstand the test of time, their sense of beauty is just as impressive. The Senso line is a perfect example of how contemporary design options can now be paired with what many users have called a timeless flavour. Subtle attention to the smallest of details, the use of durable materials and a bespoke level of functional flexibility can all be used to describe Roca Senso products.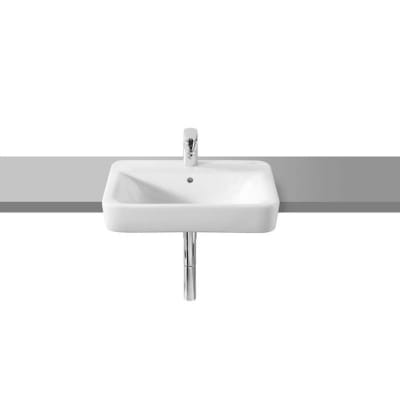 Roca Senso Basins
Senso basins can be divided into a handful of configurations. Roca Cloakroom basins, wall-hung units and semi-recessed options offer the flexibility that is often required when addressing the needs of modern bathrooms. However, each of these products shares a number of features in common. The presence of impact-resistant vitreous china, a robust and yet airy appearance, single tap holes and the ability to completely hide pipework all contribute to their overall allure. Basins intended to be mounted upon countertops and extra-wide variants can likewise accommodate different personal requirements.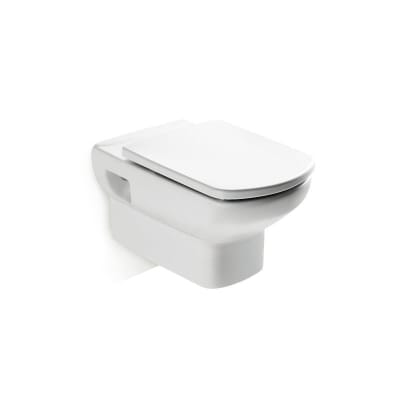 Roca Senso Toilets
Why settle for anything less than a supreme level of luxury when choosing a toilet? The Senso line offers close-coupled, back-to-wall, and wall-hung models. One quality that sets these products apart is a somewhat square appearance that has been muted with the use of rounded edges. A high-gloss white finish, the choice of cistern-less versions and optional toilet seats are other amenities that should not be overlooked. These Roca toilets can also be paired with other products within this line such as basins and bidets in order to imbue any bathroom with a sense of visual balance alongside a minimalist touch; both key aspects to be found within the Senso category.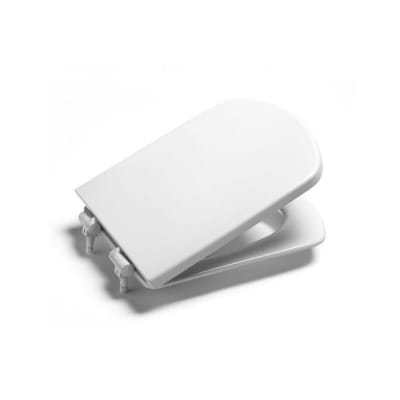 Roca Senso Toilet Seats
As mentioned previously, Senso toilets can be purchased with or without seats. These Roca toilet seats offer second-to-none levels of comfort alongside soft-close technology. This mechanism helps to prevent undue wear and tear; extending their lifespan. Stain-resistant surfaces and the use of high-impact plastic likewise help to reinforce why these seats have become incredibly popular. Not that standard models (without the soft-close feature) are also available upon request.
The soft square designs to be found within the Senso range are quite unique in terms of their overall appearance. Combined with the appeal of high-gloss white vitreous china and artisan-like attention to detail, both ensure that any contemporary bathroom is provided with a touch of class without breaking the proverbial bank. Please take a look at these products as well as the other accessories to be found throughout the Roca Senso line.