Roca Baths
With a storied history of over 100 years, Roca has proven that attention to detail and continual innovation results in products that stand the test of time. By combining quality materials and craftsmanship with thoughtful designs for the people, Roca is able to produce high-quality mainstays in bathrooms across the globe. read more
Showing 1 - 45 of 45 items
Roca Baths
With a storied history of over 100 years, Roca has proven that attention to detail and continual innovation results in products that stand the test of time. By combining quality materials and craftsmanship with thoughtful designs for the people, Roca is able to produce high-quality mainstays in bathrooms across the globe. In Roca baths, you'll find designs that take your bathroom from being simply serviceable to comfortable, convenient, and enjoyable. Not only are they effective and efficient, but their premium constructions and timeless styles will help elevate your experience and change the way you think about your bathroom.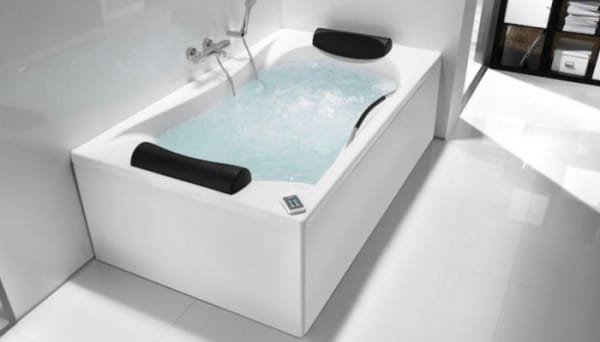 Depending on your taste and needs, a bath may be the foundation of your bathroom and the one fixture that matters the most. With one look throughout its series of collections, you'll find that baths matter just as much to Roca as they do to you. Roca standard baths are the backbone of many household bathrooms but also Roca's selection of models, with all-encompassing designs that are perfect for rooms and families of all sizes. The Roca Almeria Eco Single-Ended bath is a great example of a large, water-saving design that is adaptable to your needs. The rectangular shape means there's plenty of room and its acrylic construction speaks to its durability. When you select the optional grips, it becomes an accessible design for young or old and everyone in between. Acrylic baths from The Gap collection also offer a straightforward solution available in single and double-ended configurations and varying sizes.
To meet the highest standards of quality and durability, you'll also find Roca baths with steel construction. Contesa Plus and Carla Plus models perform well when it comes to the demands of daily use and you'll find a number of other configurations for steel baths throughout Roca collections.
For bathrooms that cater to different needs, versatile Roca shower baths give you options when others don't. Designed in a non-symmetrical shape, you'll have extra room to stand and shower and plenty of space when bathing. The Giralda acrylic shower bath, available in two different sizes, will help transform your otherwise standard bath into a showering space when combined with one of Roca's thermostatic shower columns.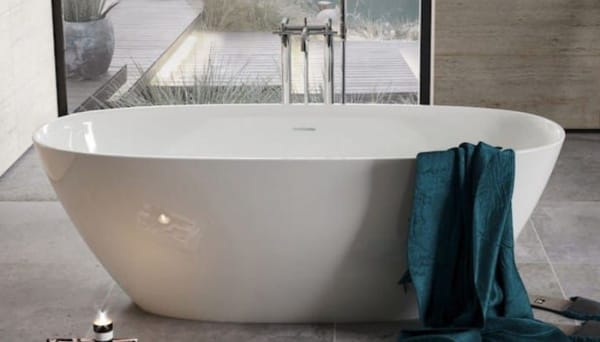 Roca Freestanding Baths
If space and layout permit it, a Roca freestanding bath is where you'll find you can be the most creative when outfitting your bathroom. From traditional classics to modern marvels, you'll find all sorts of designs that highlight Roca's commitment to the quality of its past and the innovations of the future. Carmen and Eliptico cast iron freestanding baths with feet feature a slipper design modelled after bathroom looks from the 1940s that help recreate the grandeur of traditional taste. The Ariane Stonex bath, on the other hand, is a testament to the strides Roca has taken in the decades since. Stonex is Roca's ultra-slim proprietary materials designed to create the perfect blend of natural stone resins and mineral powders that results in a gorgeous, anti-slip finish. Whether in an old or new design, you can always be sure the performance and quality of a Roca bath are first-rate.