Toilet Roll Holders
Toilet rolls holders are not only a must-have in any bathroom but can add to the more predominant stylish features of your bathroom. This finishing touch is definitely one you want to get right.  read more
Showing 1 - 60 of 84 items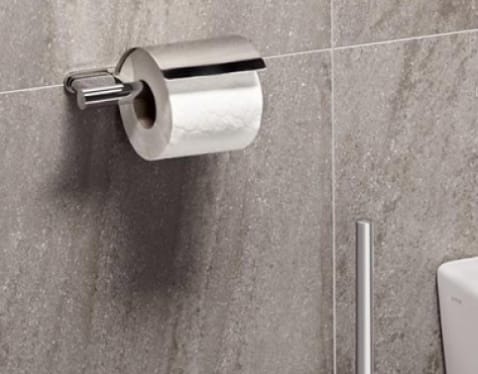 Toilet rolls holders are not only a must-have in any bathroom but can add to the more predominant stylish features of your bathroom. This finishing touch is definitely one you want to get right.
With the amount of work that goes into designing and creating your dream bathroom, it can far too easy to forget that details matter. Toilet roll holders are available in a very wide range of finishes and styles with models available in both traditional & contemporary stylings. With types available to suit any toilet, finding a stylish addition to your bathroom couldn't be easier.
There are also different types available. These include wall-mounted & freestanding models, each of there offers its own benefits.
The wall-hung variation being ideal for space-saving & having the toilet roll placed conveniently close to where you need it. Whilst the freestanding option adds the ability to have multiple rolls at hand without damaging your wall.
Regardless of which style of toilet roll holder you are looking for we have no doubt that you will find what you need in our range of premium products from household names like Vitra, Roca, and Ideal Standard.