Deck Mounted Bath Taps
Complete your bath with a deck mounted tap from our vast collection. With options including deck fillers, monobloc taps, pillar taps and 3, 4 or 5-hole taps. All in a range of finishes that use top-quality materials. read more
Showing 1 - 60 of 170 items
Deck Mounted Taps
Deck mounted taps are ideal for fitting to most standard baths with a ledge. While their diverse range of shapes gives you almost complete control over the look and feel of your bath space. These shapes as detailed below, come from renowned brands and use quality materials. With many offering guarantees that protect your brassware investment
H-Shaped Fillers
This style of bath tap is a classic shape that has been around for decades. It joins two control handles - one for cold water and one for hot - with a crossbar. In the middle of this crossbar is a spout. A setup like this allows you to blend hot and cold water to create your perfect bathing temperature. Taps like this also usually don't have a high minimum water pressure. Making them even more universal.
Taps like these often come with the option of adding a shower kit. Which typically includes a shower handset, hose and holster. And to send water to the handset, a diverter valve is fitted somewhere on the existing frame. Allowing your premixed water to be used for more direct shower bathing in the bath
Monobloc Bath Taps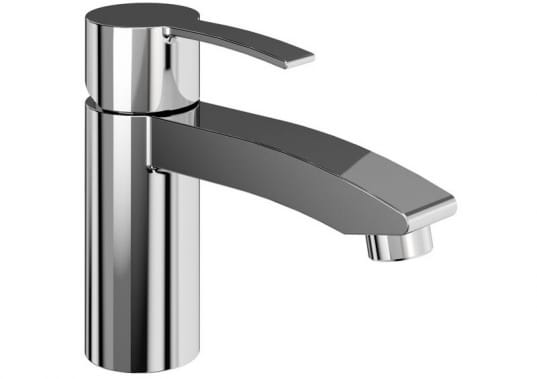 Like their basin fitted cousins. Monobloc bath taps are single tap hole option that puts all your water controls under a single handle. Meaning finding your ideal water temperature is as easy as turning the handle left or right. Then just pull up to start the flow
A tap like this can help produce a minimalist look. Occupying very little space on a bath's edge. But still providing ample water flow for filling your bath.
Pillar Bath Taps
A popular choice amongst traditionalists. A pair of bath pillar taps lends a degree of simplicity to your bath space. With one tap handling cold water and the other hot, you gain more direct control over your flow.
Simple options like this are available in more traditional crosshead and lever styles. But modern models that mimic monobloc taps are becoming ever more popular. And with pressure requirements as low as 0.2 bar. Almost any home can run these unassuming pieces.
3, 4 & 5 Hole Bath Taps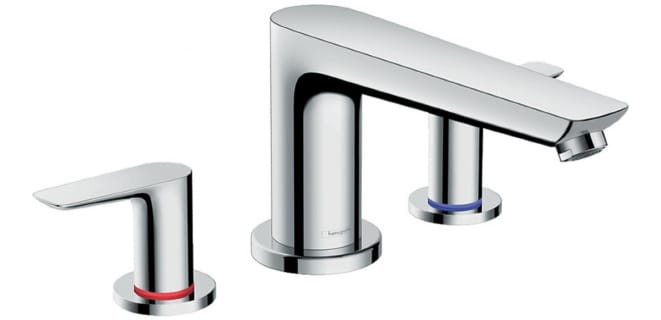 Taps like these are made up of a combination of levers, spouts and shower handsets. Creating a more modular system that blends into your bath's edge seamlessly.
A spout and two control levers make up a 3 hole bath tap. Acting much like an H-shaped filler. Where the two controls blend hot and cold water to feed to the central spout. The difference is, this all takes place below the bath's surface. Giving a more subtle look.
4 and 5-hole models add in the luxury of a shower handset. The hose for this fits under the bath letting you draw the handset, use it and place it back without any unsightly hose hanging out. Taps like these usually have higher pressure requirements because of this. So, make sure your system is capable of feeding before purchasing.