Bathroom Wall Cabinets
The storage in your bathroom is always something in great demand in a bathroom. This is particularly true in large households, with several people looking to keep toiletries in quick, accessible locations.  read more
Showing 1 - 45 of 45 items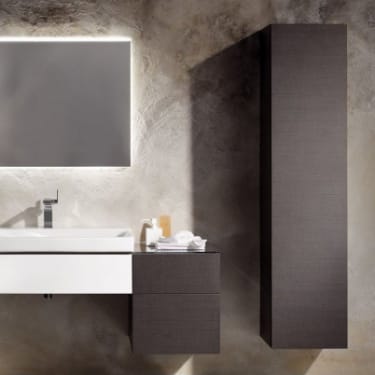 This is where bathroom wall cabinets come in. These units offer an on-trend storage solution. Our collection of bathroom wall cabinets will bring style and function to your home.
Bathroom wall cabinets add extra storage without taking up floor space. Place the wall hung bathroom cabinets above base and vanity units, these bathroom cabinets are the perfect place to store small items such as toothpaste, brushes and mouthwash, soaps and other personal cleaning items out of view.
If you have an awkward space in a small narrow bathroom, such as an empty corner, then a bathroom corner wall cabinet is a useful solution to maximise storage. We have a vast selection of bathroom wall cabinets from well-known brands such as RAK Ceramics, Vitra and Roca you can buy separately or as part of your bathroom suite, including hanging bathroom storage.