Roca Bathroom Accessories
When it comes to decorating your bathroom, there are many routes you can take. But one of the best ways to turn your space into a place you'll love to linger in is to invest in luxurious bathroom accessories. Besides adding oodles of charm to your interiors, bathroom accessories are clever space-savers that add an air of practicality to your modern space. read more
Showing 1 - 60 of 87 items
Roca Bathroom Accessories
When it comes to decorating your bathroom, there are many routes you can take. But one of the best ways to turn your space into a place you'll love to linger in is to invest in luxurious bathroom accessories. Besides adding oodles of charm to your interiors, bathroom accessories are clever space-savers that add an air of practicality to your modern space. Whether looking for a storage solution for your little space or searching for bathroom accessories to uplift the mood of your room, you'll find just what you're looking for at Roca.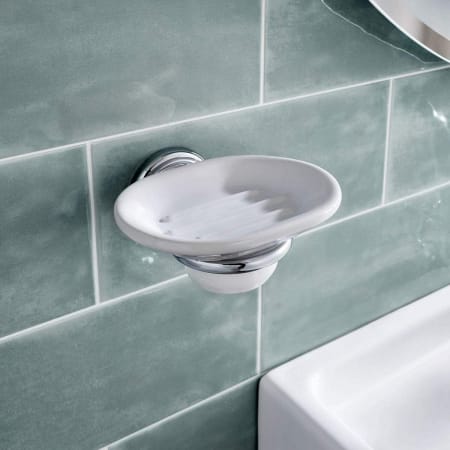 Roca Soap Dish
Sometimes, it's the simple things that add glamour to your bathroom. Aside from its function, a soap dish is an excellent decoration for your bathroom. Affordable, high-quality and stylish, a Mounted Soap Dish from Roca oozes pure elegance. A stunning soap dish is a beauty to behold. If you wish to take your décor up a notch, this beautifully designed Wall Mounted Soap Dish is just as luxurious as it looks. Consider pairing it with Roca's equally stunning Dispenser, Tumbler, Toilet and Brush Holder, all from the same collection for an ultra-modern look. Gorgeous, clean and white, Roca Carmen Wall Mounted Soap Dish instantly upgrades any bathroom. If antique is your style, this stunning piece can give your bathroom timeless sophistication.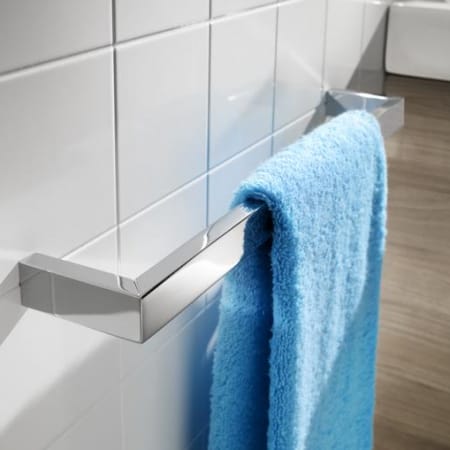 Roca Towel Rail
A wall-mounted towel rail or rack offers a simple, understated addition to your contemporary bathroom. For example, this stunning Wall Mounted Towel Rail provides sufficient space to fold and hung all your favourite towels whilst adding a splash of elegance. If you're looking to make a statement in your modern bathroom, this Wall Mounted Rail will fit in almost any space. Given its quality construction and a striking chrome finish, this rail will make a lovely addition to your luxurious bathroom. Are you stuck on where to place a towel rail in your little room? A Furniture Towel Rail will complete your Roca vanity unit and help you tie the space together.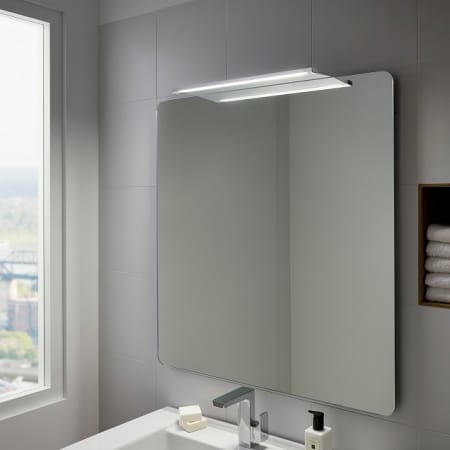 Roca Lighting
Good lighting is god-sent for those who can rarely go through a complete cycle of sleep without a trip to the bathroom. You don't want light too bright that hurts your eyes or one so dim that you can barely see anything. For the ultimate experience in the bathroom, it's all about that atmospheric glow. If you've been looking for a powerful yet neutral light for illuminating your space without breaking the bank, look no further! This Dual Fixing LED Mirror Light from Roca's stunning collection is all you need. As it's available in 4 widths: 150mm, 280mm, 500mm and 800mm, pairing it with your favourite mirror will be so easy. Plus, it's even possible to fit the unit using adhesive, making the installation process seamless and convenient.
Already own a stunning mirror cabinet from Roca's Bathroom Collection? This LED Light for Mirror Cabinets fits perfectly to the top of the Roca Luna Mirror Cabinet, adding a more luxurious element to your space. To secure the light, use the two pre-drilled holes on the fitting plates as guides to screw into place.