Roca Showers
As a global leader in the bathroom sector and a company with more than 100 years of history, Roca knows exactly what it takes to craft signature solutions that help consumers create the bathrooms of their dreams. In addition to the use of high-quality materials and contemporary stylings, Roca is also committed to innovation and sustainability. read more
Showing 1 - 60 of 87 items
Roca Showers
As a global leader in the bathroom sector and a company with more than 100 years of history, Roca knows exactly what it takes to craft signature solutions that help consumers create the bathrooms of their dreams. In addition to the use of high-quality materials and contemporary stylings, Roca is also committed to the innovation and sustainability that so many homeowners desire in their products. Water-saving capabilities and eco-friendly technology are the cornerstones of many Roca models, including those in its range of showers and shower accessories. Roca shower solutions also provide a customised experience thanks to its selection of shower heads, columns and kits that can be adapted to your existing shower or bath.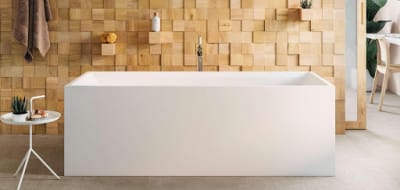 Shower Columns
Billed as an all-in-one shower solution, a shower column provides everything you need for a top-notch and convenient experience and it's easy to install. Roca's column models vary in style and size, as well as mixer type, but the level of care and attention to detail in their designs remain consistent with the brand's high standards. Round and square models in the Deck and Even-T ranges offer simple solutions with thermostatic mixers to ensure a constant, safe shower ideal for families, while modern offerings, such as Essential 2.0 and Evolution hydromassage columns, feature futuristic aesthetics and additional neck and lumbar jets for ultimate relaxation offering everything you could want in a shower.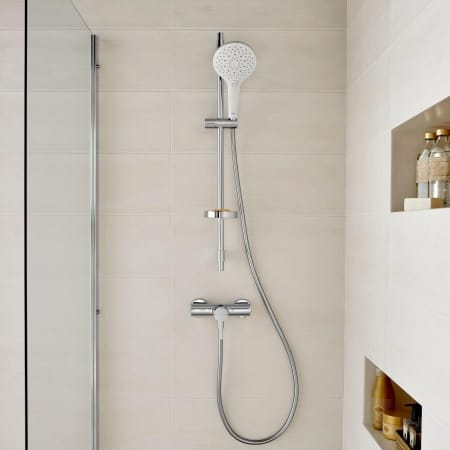 Shower Kits
For more flexibility in terms of installation and adaptability to an existing setup, Roca shower rail kits offer the same components not necessarily fixed to one panel. Configurations range from a simple hand shower and hose to a ceiling-installed shower head and smart shower panel; the possibilities are more comprehensive when combining high-quality individual parts. The basics, like those found in the Plenum round shower kit, feature a multi-functional hand shower and adjustable bracket, while Smart Shower packs include premium products combined into one direct solution.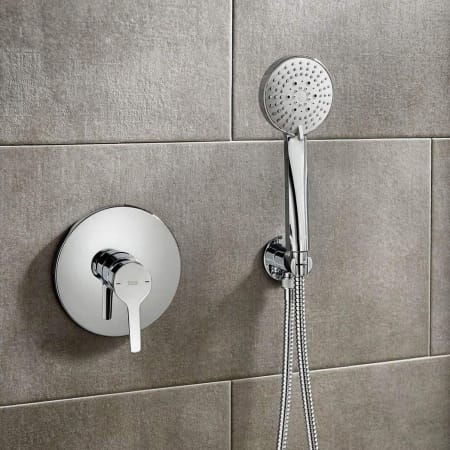 Shower Heads
Components like showerheads and jets are also available on their own and can enhance your existing setup when combined with other products. A rainfall showerhead outperforms most conventional showerheads and provides coverage and comfort that a smaller one can't. Roca's models are also quite diverse in their styles and designs, making finding the right one for your shower an easy task. The RainSense square model, for example, is constructed using premium brass and is finished in black titanium for a modern look. The Roca RainDream round recessed shower head, on the other hand, features a polished stainless steel look and provides a spa-like experience for your shower.
The addition of jets will take things to the next level and with the Roca Puzzle-T shower body jet, you'll truly find the final puzzle piece needed to create an amazing shower. Made for use in wall-mounted or ceiling-hung showers, these heads feature easy-clean nubs that prevent limescale and a swivel design to hits all the right spots.
While each Roca component and part does its job to provide a clean, convenient and customisable experience, together, they make for a cohesive solution that does as much for the look and feel of your bathroom as the functionality.