Armitage Shanks
With a heritage stretching back over 200 years, Armitage Shanks is one of the most recognisable names in commercial bathroom fixtures. The familiar name came about in 1969 when Armitage Ware Limited merged with Shanks Holdings Limited—a Scottish sanitary company. Since then, Armitage Shanks has gone from strength to strength, manufacturing high-quality bathroom goods. read more
Armitage Shanks Bathrooms
With a heritage stretching back over 200 years, Armitage Shanks is one of the most recognisable names in commercial bathroom fixtures and plumbing supplies. The familiar name came about in 1969 when Armitage Ware Limited merged with Shanks Holdings Limited—a Scottish sanitary company.
Since then, Armitage Shanks has gone from strength to strength, manufacturing high quality, durable bathroom fixtures and other sanitary ware that look stylish, whether they be in a commercial or a domestic setting.
Beyond the robustness and aesthetic appeal of Armitage Shanks' products, the company puts a great deal of effort into achieving unparalleled function, ensuring things like efficient water usage.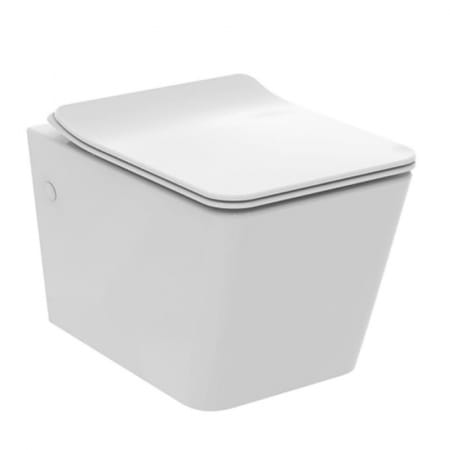 Armitage Shanks Toilets
Toilets are rarely the first thing to come to mind when thinking of stylish—even beautiful—fixtures in the home or business. Being, by nature, a very utilitarian feature of necessity, visual considerations are often limited to finding something that doesn't stand out too much. Armitage Shanks is not a company to stop at the bare minimum, however, which is why their toilets are often as stylish as they are functional. Their wide range of designs provides plenty of visual options that makes it possible to find a toilet to suit any situation, whether it is a commercial restroom or a domestic bathroom.
Armitage Shanks Toilet Seats
Of course, there is more to creating a great product than simply have it do its job and look good. Armitage Shanks go to great lengths to incorporate new technologies that can noticeably improve quality of life. Examples of this include Sensor Flow flushers, allowing a toilet to be flushed without the need for the person using it to touch the flusher. Other examples include discreet, free-standing or wall hung cistern frames, allowing the cistern to be installed out of sight for a less cluttered bathroom. And, of course, there are a wide range of Armitage Shanks toilet seat designs to choose from.
Armitage Close Coupled Toilets
Hidden cisterns are not your only option when buying an Armitage Shanks toilet, however. There is a full range of form factors to suit any bathroom layout or interior design plan. These include regular toilet-and-cistern designs, wall-mounted toilets, traditional Armitage Shanks close coupled toilet designs, modern square toilets, and much more. There will undoubtedly be a product to suit your existing setup if you are looking to replace certain components, and, of course, complete systems can be had in your style of choice. These include ambulant care products for more accessible toilets, making life just that little bit easier for less abled-bodied bathroom goers.
Armitage Shanks Wall Hung Toilets
When it comes to saving water and keeping things as hygienic as possible, Armitage Shanks toilets have what you need. Rimless technology can help with both, as well as reducing flush noise. Split flushers can further reduce water usage, allowing for no more water to be used than is necessary. Armitage Shanks back to wall toilet and Armitage Shanks wall hung toilet designs can also help keep things hygienic by making it easier to clean the area around the toilet. From concealed cisterns to splash seats, from contoured designs to ambulant care solutions, you can rest assured at all bases are covered with Armitage Shanks toilets and related products.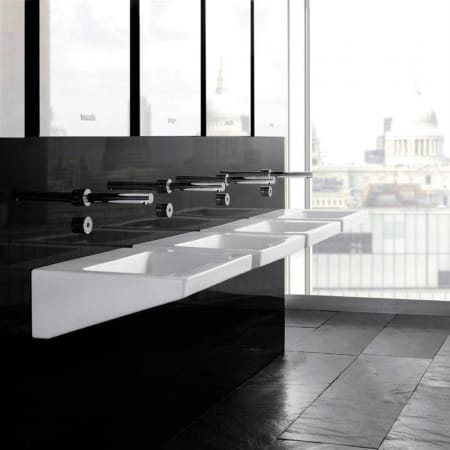 Armitage Shanks Basins
As with their other products, Armitage Shanks basin range and associated sanitary ware provide a great deal of flexibility regarding the function and form, suitable for many different bathrooms. And, of course, these basins pair wonderfully with Armitage Shanks baths, making for a complete suite that will look the part in bathrooms of any kind.
Armitage Shanks Corner Basins
From Armitage Shanks corner basin designs, to under countertop basins, and all manner of traditional wall-mounted and pedestal basins, there is undoubtedly an option to suit your commercial and residential needs. These products can be combined with a range of technological conveniences, such as sensor flow taps, flexible showerheads for hair salons, and several waste management solutions.
These products are designed with style and durability in mind and look as good as they function. There are even options with built-in backsplash sections for added convenience—always a plus when dealing with larger commercial installations.
Armitage Shanks Countertop Basins
Regarding form, there is a practically endless selection to suit your tastes. From rectangular to curving, from countertop to under-counter. And, of course, plenty of sizes to choose from, covering everything from smaller options for washing your hands, up to very generously sized sinks.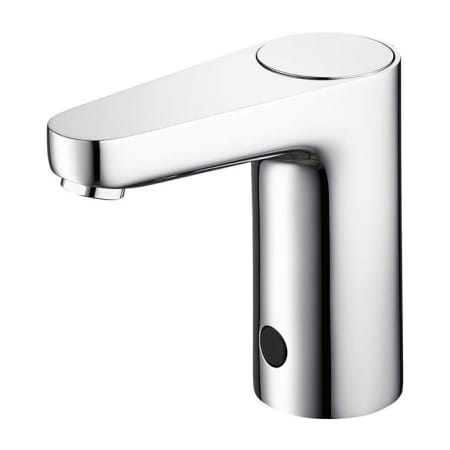 Armitage Shanks Bathroom Taps
No matter if you are looking to upgrade your basin or bath brassware, this premium brand has a stunning selection to choose from.
Armitage Shanks Basin Taps
No Armitage Shanks sink would be complete without some high-quality taps, and it just so happens that Armitage Shanks has a great deal to off there, also. From mixer taps to standard pillar taps, from wall-mounted to high spout. You can incorporate sensor flow technology for additional hygiene—removing the need to touch the taps at all. All Armitage Shanks basin taps are built to a high level of build quality and are clearly marked for ease of use.
Armitage Shanks Bath Taps
Of course, there are options when it comes to choosing taps for an Armitage Shanks bath. Like their sink cousins, these taps are built to a very standard, ensuring that they are as durable as they are functional. Whether you opt for a mixer tap or separate pillar taps, you can be sure your taps will perform well and last for a long time.
Armitage Shanks Bathroom Accessories
There is more to a bathroom than toilets and baths, of course, which is why Armitage Shanks provides a range of accessories, each built to the same degree of quality, style and performance that you'd expect from any of their other products.
Examples of Armitage Shanks bathroom accessories include permanently mounted soap dispensers, toilet seat retaining buffers, and bath panels. Where Armitage Shanks shines, however, is ambulant care products, such as handrails.
There are several options when it comes to handrails, including hinged arm supports. One of the most popular options is the Armitage Shanks Countour 21 Angled Shower Grab Rail, which mounts to the wall in three places for additional strength, and provides plenty of rail to grip when needed.