Roca Debba
The Debba collection envisioned by Roca has been engineered to bridge such a gap. Not only can users leverage the very same levels of quality that they have come to expect from Roca, but a host of unique ranges are available. Let us, therefore, take a look at a handful of traits that serve to define the Debba range as well as what each category has to offer. read more
Showing 1 - 15 of 15 items
The Roca Debba Collection
Modern bathrooms are known for a synergy of form and function. However, they have also been denoted by what can only be called a slightly minimalist nature. The only problem is that it can be challenging to find a balance between these related (and yet entirely unique) attributes. The Debba collection envisioned by Roca has been engineered to bridge such a gap. Not only can users leverage the very same levels of quality that they have come to expect from Roca, but a host of unique ranges are available. Let us, therefore, take a look at a handful of traits that serve to define the Debba range as well as what each category has to offer.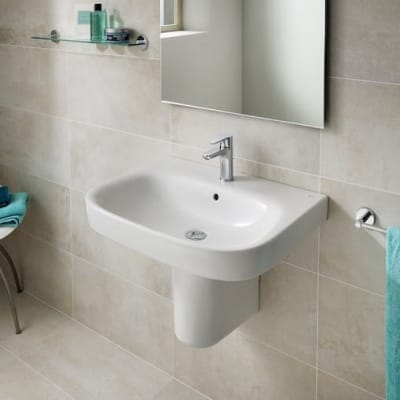 Roca Debba Basins
The line of Roca basins is an ideal solution for anyone who has been looking for a muted sense of luxury within their bathrooms. As such be expected from a company of this size, there are numerous configurations to choose from. Wall-hung, semi-recessed, inset, and cloakroom variants are all available. It is likewise possible to select from a handful of tap placement options.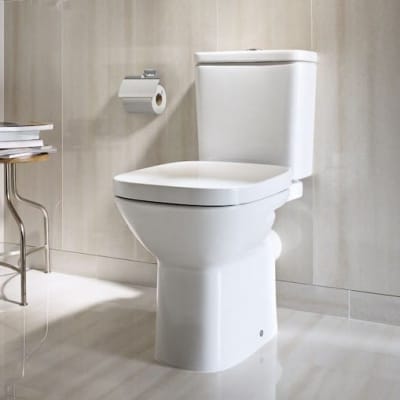 Roca Debba Toilets
Flexibility is key in regard to modern toilets; particularly when dealing with a limited amount of space. This is why Roca wall-hung toilet, close-coupled and back-to-wall toilets are created by this premium brand. Other options include rimless models, dual flush designs and unique accessories such as soft-close toilet seats. While the styles associated with the Debba line are rather understated, there is no doubt that comfort will never be taken for granted.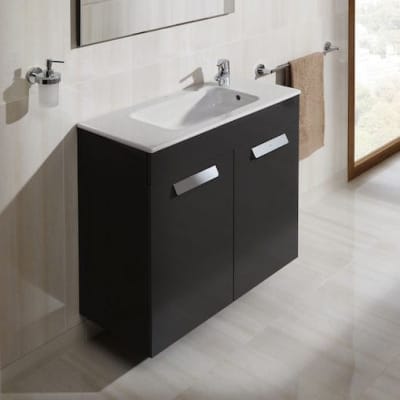 Roca Debba Vanity Units
One of Roca's vanity units will readily serve as a centrepiece within any modern bathrooms. This is why the artisans at Roca have spent a significant amount of time in terms of their design. Compact models are suited for cloakrooms and smaller spaces while standard units will provide plenty of internal storage. Polished chrome handles, optional legs, the presence of built-in tap holes, and integrated basins are some additional features to enjoy. Let us also not fail to mention that a number of bespoke colours are available; perfect when coordinating your bathroom.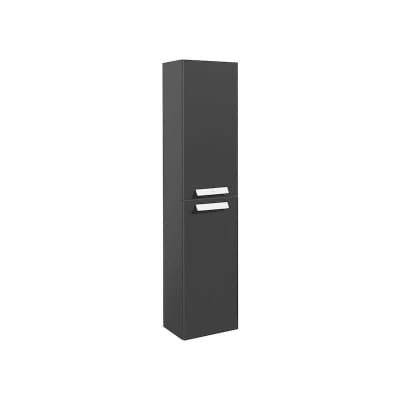 Roca Debba Bathroom Storage
Storage may be at a premium within your bathroom. The good news is that Roca bathroom storage collection can supply targeted solutions. Wall-hung storage units will help to maximise the amount of space while vertical columns can take advantage of areas with higher ceilings. Adjustable shelves, soft-close doors, reversible configurations, and the ability to install supporting legs are all features to be found within this collection. Furthermore, the warm organic hues associated with Debba storage furniture can serve to complement the clean appearance of similar basins and toilets.
Although the Debba collection may be described by some with words such as "sober" and "spartan", the fact of the matter is that it will provide any room with a modern sense of style without overwhelming the nearby environment. Whether you are planning a small upgrade or an entire remodel is in order, you will be pleased with this line of products