Square Shower Trays
A square shower tray is ideal for a bathroom where space is a premium. Fitting snuggly into a corner of a bathroom this style of tray can be the thing that allows you to have an enclosure in a small place.  read more
Showing 1 - 22 of 22 items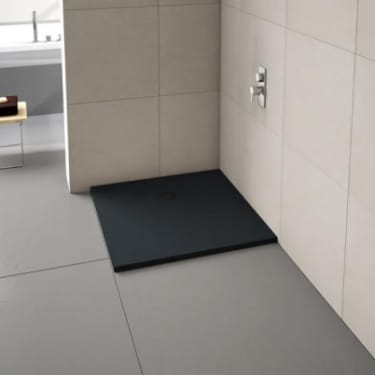 A square shower tray is ideal for a bathroom where space is a premium. Fitting snuggly into a corner of a bathroom this style of tray can be the thing that allows you to have an enclosure in a small place.
Square shower trays are specially designed to complement square shower enclosures to create a sleek and stylish shower area. From slim and lightweight designs to heavy-duty shower trays, our range has an array of colours and textures to choose from to create the perfect shower experience.
Our range of square shower trays includes standard ABS acrylic bases for a traditional look and stone resin shower trays that look and feel like a real stone for that wow factor in any bathroom. With a range of sizes to choose from, from 700mm to 1000mm there is a square shower tray to fit any space.
Square shower trays are perfect for small bathrooms and can fit into a corner or recess very nicely. They come in a variety of sizes ranging from 700mm to 1000mm square and heights from as little as 25mm high. There are options that suit all styles of shower tray with Truestone & MX Mineral slate effect trays and anti-slip options with Zamori. Square shower trays can be combined with plinth kits if you would prefer it to be slightly raised.