Roca Basin Taps
For a number of decades, Roca has been one of the world's leading brands of bathroom products and sanitaryware. A Spanish company, Roca is now known all over the globe for high-quality products that are both stylish and practical. This is the case with their walk-in shower enclosures, baths and toilets. read more
Showing 1 - 60 of 70 items
Roca Basin Taps
For a number of decades, Roca has been one of the world's leading brands of bathroom products and sanitaryware. A Spanish company, Roca is now known all over the globe for high-quality products that are both stylish and practical. This is the case with their walk-in shower enclosures, baths and toilets. In addition, Roca produces some excellent bath and basin taps that will look good when used with other Roca products or, in many cases, equally as well when they are mixed and matched with other manufacturers' products. What makes Roca basin taps so special? Read on to find out.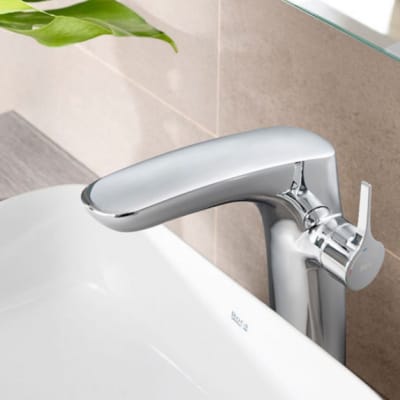 Roca Insignia Basin Taps
Firstly, Roca has been making basin taps and other accessories for the bathroom for about a century which means it has constantly needed to update its designs and to innovate. You will find some neat touches among many of its product portfolios. In addition, Roca makes more than chrome finishes for its hand basin taps. A good example is the titanium black option that its Insignia wall mounted basin mixer tap comes supplied in. As well as its chrome variant, this particular Roca basin tap has a handy spout projection from the wall of 196 mm and a standard 1/2-inch connection. What makes it stand out from other basin taps of its kind is the black sheen you see when the product is installed. This sophisticated look can also be found with other basin taps made by the Spanish manufacturer, such as the Roca Naia monobloc basin mixer tap and the Roca Insignia extended height monobloc basin mixer tap, to name but two. The latter affords a particularly attractive stature, ideal where additional height will be advantageous when the water is flowing into a countertop basin.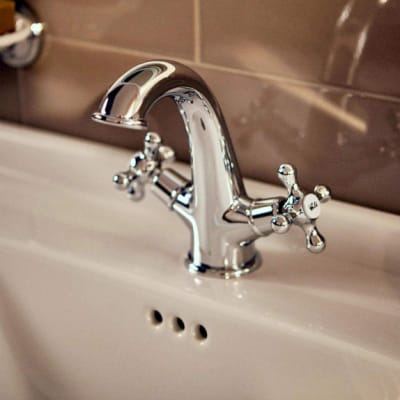 Roca Carmen Basin Taps
Many of their basin taps are very modern looking and ideal for contemporary settings. However, you can also find traditional products among its extensive basin tap ranges. For example, the Roca Carmen three-hole deck mounted basin mixer tap set will look perfect in elegant bathrooms where the accent is on opulence. The base has a candlestick-like appearance but affords a swivelling spout just like its more contemporary looking cousins. This means you get a much more convenient operation than truly vintage taps to afford. The set comes with a pair of deck-mounted crosshead taps for full control over flow rates and the water temperature. There is also a wall-mounted version of the same design as well as monobloc, single lever mix taps if you want a coordinated look over a smaller basin, such as in a downstairs WC, for instance.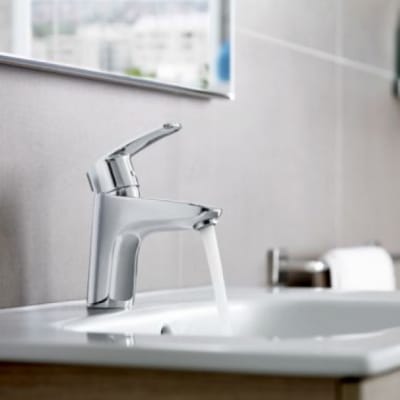 Roca Danube-N Basin Taps
The Roca Danube-N basin pillar taps are worthy of mention, too. Like others in the Roca range, this tap design looks very good and belies its relatively low cost for such an attractive product. The Danube-N comes with a choice of either funky barrel-shaped handles or more traditional crossheads, so all tastes are catered for. With a five-year manufacturer's guarantee, there is a lot to recommend this particular basin tap from within the many more that are available from Roca.