Shower Heads
A shower head is an ideal way to upgrade your shower without a big budget making this an affordable solution for everyone. Your morning shower is an important part of starting your day. Start your day off with an invigorating shower with our broad range of showers today. read more
Showing 1 - 56 of 56 items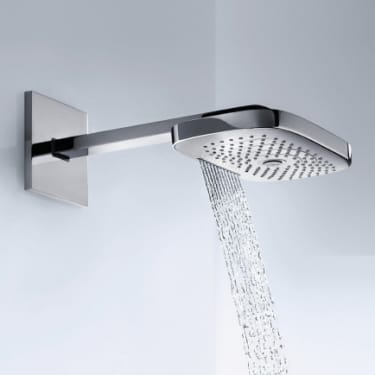 A shower head is an ideal way to upgrade your shower without a big budget making this an affordable solution for everyone. Your morning shower is an important part of starting your day. Start your day off with an invigorating shower with our broad range today.
To help you choose the correct one for your home we have gone through the key points you should consider when selecting your new showerhead.
Firstly, showerheads are available in a variety of sizes, shapes, & styles. This means that regardless of the style the rest of your bathroom has there will be a showerhead to suit your bathroom.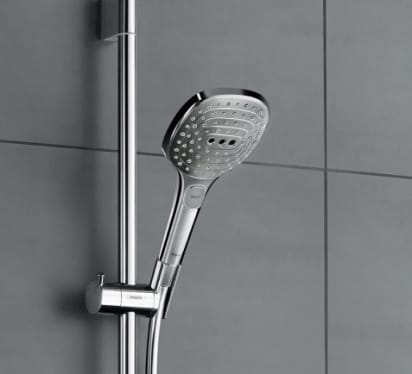 Types of Shower Head
Fixed
This style of showerhead will be the standard one you will most commonly see. Less likely to be as feature-rich as some of the other variations. There are some models which do have multiple spray options though.
Handset
This style will be attached to a hose & mounted to the wall. Ideal for the elderly & bathing children or just rinsing yourself in the shower.
Wall / Ceiling Showerhead
In this variation, your showerhead will be attached to an arm that protrudes out of either your wall or ceiling. It will be fairly straight forward to switch. Particularly with the ceiling ones you will see lots of rainfall style sprays which can make for a very interesting addition to your bathroom.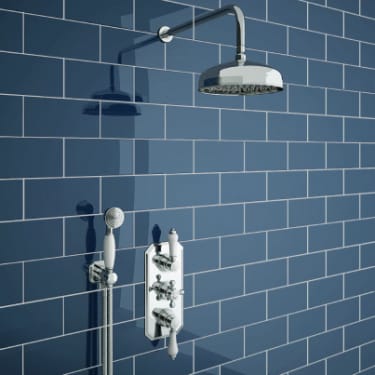 Styles of Shower Head
This will fall into 2 styles that will likely be determined by how the rest of your bathroom has been styled. Its if you opt for a traditional or contemporary showerhead.
Traditional
These showerheads will suit a classically styled bathroom and come from brands such as Burlington. They combine the best of timeless design and modern innovations.
Contemporary
There are a large number of showerheads available in this bracket. These showerheads will modern, stylish & fit in any bathroom decor.

Spray Types
Another feature you should consider when choosing a showerhead is the number of spray types it has. There are models which have anything from a single spray type all the way up to multiple interchangeable options.
Being able to just switch from a standard spray into a massage one can seriously turn your showering experience up a few notches.