Rectangular Shower Trays
Our section of rectangular trays is ideal for adding style & luxury to your bathroom. Available in lengths ranging from 800mm to 1700mm, there is a rectangular shower tray to fit any space. read more
Showing 1 - 27 of 27 items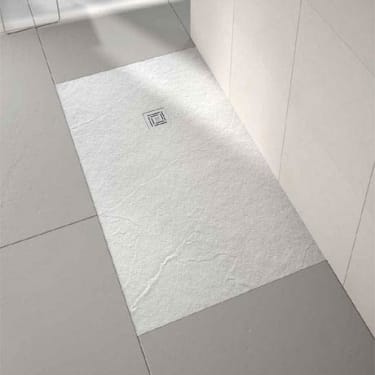 Our section of rectangular trays is ideal for adding style & luxury to your bathroom. Available in lengths ranging from 800mm to 1700mm, there is a rectangular shower tray to fit any space.
This style of shower tray has been designed to work with a wide range of showering set-ups. If you would like to install a corner, recess, or walk-in enclosure there is a tray to work for your space.
Our shower tray offering has been manufactured by the top brands in the UK such as Merlyn. This will undoubtedly assure you that you are receiving a quality product any time your but a shower tray from our offering.
When selecting your rectangular shower tray you will also have a choice of a range of finishes. There are options available which including stone resin, ABS and acrylic capped. Each has its own unique benefits which can add an extra level of luxury to your home.
If required, riser kits are also available to raise the tray to the right height. This can also be used if the shower tray is to be installed on a concrete floor. It will allow for the installation of pipework under the tray without disturbing the concrete.
Rectangular shower trays are also available from heights as small as 25mm high. This makes this style of tray also appropriate for a walk-in enclosure or a flush to floor look. Another way this style of shower tray can be personalized is the with waste's available in different positions on the tray. The Kudos Connect2 range can also have 2 wastes installed on the same tray.