Roca Bath Taps
It's important to choose brassware that enhances your bathroom style while providing exceptional functionality. Roca bath taps excel in both. Blending quality craftsmanship and innovative technology, Roca's range of stunning bathroom taps make the perfect statement while delivering premium quality performance. read more
Showing 1 - 42 of 42 items
Roca Bath Taps
Bath taps might look small, but their role in our daily well-being is immense. From accompanying basins, baths, and occasionally as an additional shower element, they are a lot more than just a nice finish to compliment your carefully designed bathroom. Plus, these faucets will be in your home for a considerable time. So, it's important to choose brassware that enhances your bathroom style while providing exceptional functionality. The selection of products Roca offers excels in both. Blending quality craftsmanship and innovative technology, Roca's range of stunning bathroom taps make the perfect statement while delivering premium quality performance.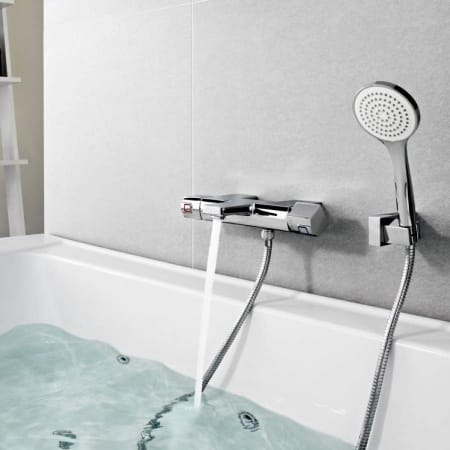 Roca Bath Shower Mixer
Are you looking for a stylish solution for your showering needs? This bath shower mixer from the Roca Carmen range exudes an aura of class. Floor standing bath shower mixer taps are a perfect choice to deliver a touch of classy authenticity to your bathroom. They can accompany any freestanding bath or other styles of your space, offering excellent versatility. Boasting an artistic spout and crosshead handles to the delicately formed shower handset, this classic bath shower mixer creates the perfect wow-factor, being a statement piece in itself. As well as featuring quality construction, this collection is wrapped with an equally resilient Evershine chrome coating guaranteeing a shine that lasts.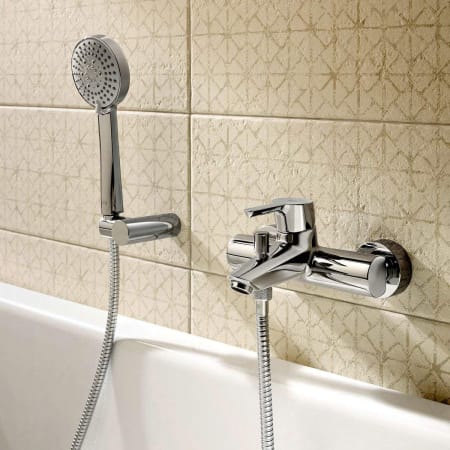 Roca Wall Mounted Bath Taps
As well as being affordable and highly functional, wall-mounted bath taps makes a bold statement. The stylish design is a modern-day take on classic Victorian brassware, which goes well with many décor styles, traditional and contemporary. The mixer valve comes fitted with a shower outlet and a single-mode shower kit, the perfect solution for your relaxation needs. With the model, you have the option of choosing one with a bath spout for even more versatility. There are various designs of bath spout models, depending on your preference.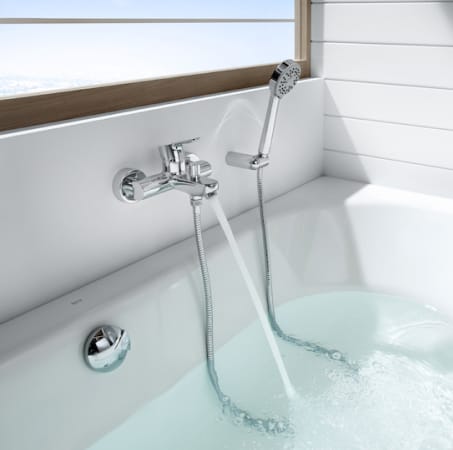 Roca Deck Mounted Bath Taps
Perhaps you've been looking for a luxurious bath mixer tap set for your minimalist contemporary space. Well, look no further than this elegant 4-hole bath mixer tap set from Roca's exquisite Insignia collection. Included in the set is an extended length 198mm spout long enough to reach even the deepest rimmed baths and a stylish shower handset with a 1.5m concealed flexi hose. Thanks to Roca's Quick Reaction tech, any temperature changes happen in a second, so you can rest easy knowing that you will never get scalded. Its easy-to-use pair of quarter-turn panel valves come in handy when controlling water flow and temperature.
This timeless deck mounted bath mixer tap from Roca's sophisticated Victoria Basic collection is a perfect example that you don't have to break the bank to be stylish. With this model, whether you desire a shower kit or not, the choice is all yours. The former comes with a 1.7m flexible hose made from tough brass coated with a chrome finish that shines brighter for longer. Having the right bath tap can be the finishing touch that ultimately rounds off the style of your space. Take time to choose taps that reflect your taste and add character to your bathroom.