Roca Dama-N
Cleanliness is next to godliness. This mantra represents one of the many ways in which we can describe the Dama-N range offered by Roca. Known for clean lines and neutral tones, Dama-N furniture offers a contemporary flair alongside a somewhat traditional appeal. Therefore, it can be used within nearly any bathroom. read more
Showing 1 - 11 of 11 items
Roca Dama-N Range
Cleanliness is next to godliness. This mantra represents one of the many ways in which we can describe the Dama-N range offered by Roca. Known for clean lines and neutral tones, Dama-N furniture offers a contemporary flair alongside a somewhat traditional appeal. Therefore, it can be used within nearly any bathroom. Let us examine the Dama-N products that customers can choose from in order to fully appreciate the unique "personality" of this category.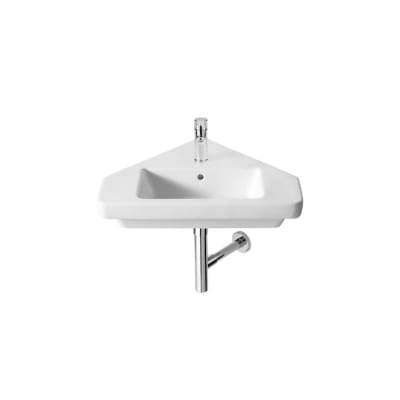 Roca Dama-N Basins
Similar to other Roca basins, it is possible to select from corner, semi-recessed and wall-hung basins. Therefore accommodating specific bathroom dimensions is entirely straightforward. Minimalist designs, single tap configurations and the use of durable vitreous china provide users with functionality alongside an undeniable sense of beauty.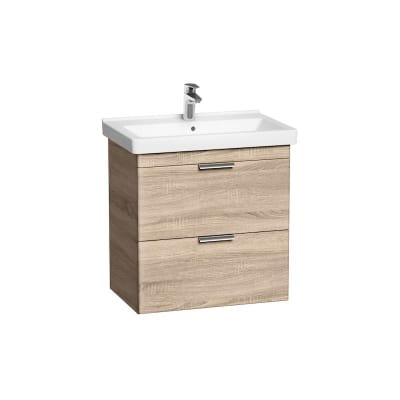 Roca Dama-N Vanity Units
Roca's vanity units are great for storing everyday items such as toiletries and yet, choosing the most appropriate configuration can be challenging. Roca has taken the guesswork out of the equation by providing two options. Dama-N vanities can be found in standard sizes as well as smaller dimensions that are more suited for compact environments (such as cloakrooms). Multiple finishes, heights of up to 1.2 metres and those intended to be mounted beneath Roca basins are some examples of what is in store. All vanity units nonetheless boast the same clean sense of simplicity that has come to define the Dama-N line.
Roca Dama-N Tall Units
This style of Roca storage unit (known as the "Tallboy") offers a height of no less than 1,200 millimetres and an ample width of 350 millimetres. Tones of white, textured birch and matte cashmere can be selected; perfect for mixing and matching. Five internal shelves, reversible doors, two separate organiser boxes, and a wall-hung configuration will all help to ensure that you will be able to make the most out of such modern storage solutions.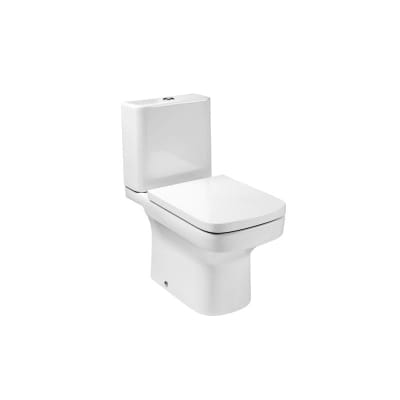 Roca Dama-N Toilets
Dama-N toilets are just as flexible in terms of installation options. Close-coupled, wall-hung and back-to-wall models are now only a click away. Thanks to the rimless design of many of these models, hygiene is never called into question. One-touch dual flushing mechanisms alongside the use of high-gloss vitreous china both round out what to expect from the Dama-N line of toilets.
Roca Dama-N Toilet Seats
Comfort is king when referring to Roca's toilet seats that are found within the Dama-N range. The presence of durable plastic is complimented with a soft-close mechanism; adding a touch of modern class within any bathroom. Please note that there are three different variants available as well (standard, compact and compact soft close). Therefore, these seats can be easily fitted with any Roca Dama-N toilet.
Defined by a bespoke sense of conservative style, the Dama-N range of Roca products is one of the most popular choices for contemporary bathrooms. Let us also remember that the items mentioned above can be paired with other Dama-N products including (but not limited to) wall-hung basins, bidets and similar accessories solely offered by Roca.