VitrA Basin Taps
VitrA exports to over 80 countries around the world from its various production facilities, one of which is situated in the Republic of Ireland. Among the various product groups that VitrA is known for are its walk-in shower enclosures, its hand basins and its basin taps.  read more
Showing 1 - 12 of 12 items
VitrA Basin Taps
A Turkish manufacturer of bathroom products, sanitaryware and ceramic tiles, VitrA was founded in 1942 and is famed for its use of some of the best design houses in Europe. The company exports to over 80 countries around the world from its various production facilities, one of which is situated in the Republic of Ireland. Among the various product groups that VitrA is known for are its walk-in shower enclosures, VitrA's basins and its basin taps.
The VitrA basin taps the company produces to conform to the same design styles as other products within its bathroom ranges. This way, you can mix and match your preferred VitrA basin tap with virtually any type of basin you like. Alternatively, you could easily achieve a coordinated look with the same style of VitrA basin taps in your bathroom as are fitted to your bath. VitrA produces basin taps that will suit traditional bathroom interior décor styles as well as more up-to-date looks with products like its Q-Line basin mixers and Suit L taps, among others.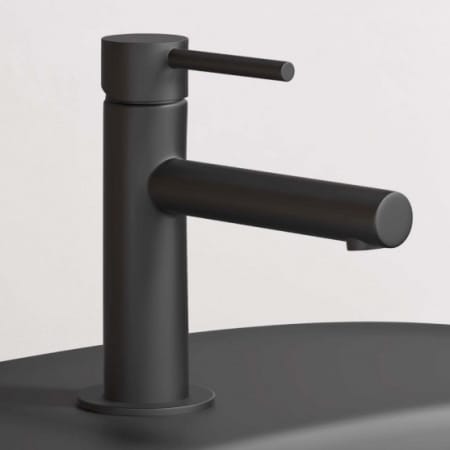 VitrA Origin Basin Taps
A prime example of the sort of look you can put together with ease is afforded by VitrA's Origin basin mixer products. Firstly, the standard VitrA Origin basin mixer comes in a choice of four different finishes, brushed nickel, copper, chrome or matt black. This VitrA mono basin mixer will look stylish with a number of different hand basins but if you want something a little smaller that offers the same appearance, then how about the VitrA Origin compact basin mixer which provides a similarly sleek look? It would be the ideal choice for a smaller bathroom, a downstairs toilet or an en-suite where there may be limited space available. Of course, in larger bathrooms, the VitrA Origin tall basin mixer will be just the ticket. Two versions of this are available, one which is also wider as well as taller than the other Origin basin taps in the range. VitrA supplies these basin taps with a useful ten-year guarantee period, too.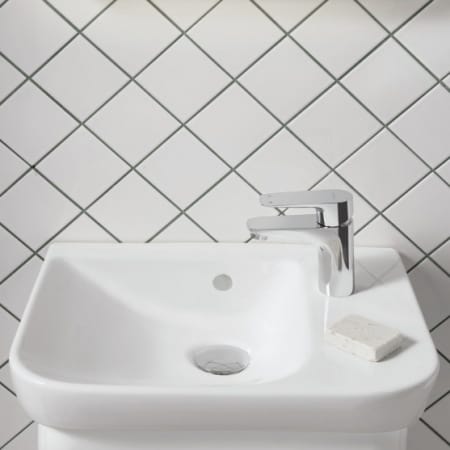 VitrA Sento Basin Taps
Affording a very different, if no less stylish look, the VitrA Sento basin mixer is another fine option to choose. It will look great in all sorts of bathrooms thanks to its clean lines and simple design aesthetics. This product comes in two sizes, as well, so you will find it is suited to all types of bathrooms including very opulent ones. Made from solid brass and offering a highly reflective chrome outer finish, this hand basin tap is built to last. Its top operating lever is also very ergonomic and feels comfortable when the tap is handled. However, if you want something a little different for your hand basin, then take a closer look at the VitrA Sento basin mixer side lever. This basin tap comes in the same two sizes as its cousin but, as the name suggests, the water flow is regulated by a side-mounted lever instead. VitrA also makes another Sento hand basin tap variant. This one has a swivelling spout for full directional control.