VitrA Bathroom Accessories
Ever since it was founded in the 1940s, VitrA , has produced some superb toilet designs and baths which have been a cut above. This sense of style can be found throughout VitrA's many product ranges including its exemplary hand basins, walk-in shower enclosures, bathroom furniture and its taps. read more
Showing 1 - 34 of 34 items
Vitra Bathroom Accessories
Ever since it was founded in the 1940s, VitrA , has produced some superb toilet designs and baths which have been a cut above. This sense of style can be found throughout VitrA's many product ranges including its exemplary hand basins, walk-in shower enclosures, VitrA bathroom furniture and its taps. In addition, VitrA makes some high-quality bathroom accessories that coordinate with its other products, too. Of course, it is perfectly possible that you will find a VitrA bathroom accessory that is perfect for your setting even if you do not have any other VitrA-made products in your bathroom. That said, if you have already chosen a VitrA basin for your toilet, bathroom or en-suite, then it is highly likely that a coordinating VitrA accessory will be most suited to your plans.
VitrA Juno Range
To begin with, VitrA bathroom accessories come in a number of different colours and finishes. Among their accessories, it is possible to obtain silver products, usually with a chrome finish. However, if you are looking for black, gold or even red products, then you will be able to find them. A good example of this is the wonderful Juno range of VitrA bathroom accessories. These include a VitrA Juno soap dish, a VitrA, Juno toilet brush holder and a VitrA Juno toilet roll holder. The VitrA Juno towel ring is typical of the range. The charming reddish-copper finish of this product will match the other accessories in the VitrA Juno range perfectly. Offering exceptional durability, this product comes with a five-year manufacturer's warranty period, as well.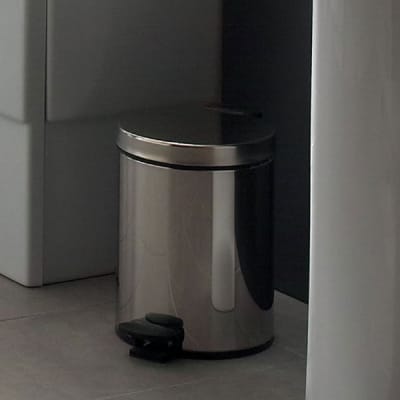 VitrA Arkitekta Range
If you are looking a for a simple elegance that will allow your bathroom layout to work for you without creating an unnecessarily cluttered feel, then how about the VitrA Arkitekta range of bathroom accessories? Within this particular group of products, you will find double wall units for storing essential toiletries, robe hooks and even a smart pedal waste bin. The clean lines of the Arkitekta bathroom accessories mean that these items will look great in small en-suites as well as much grander bathrooms. Take the Arkitekta soap dispenser, for instance. This neat product is easy to use, comes with a highly polished chrome finish and a robust stainless steel body that means it wall last for a very long time indeed.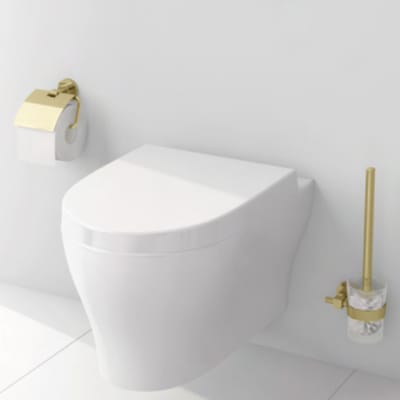 VitrA Minimax Range
There again, if you are seeking a cost-effective range that is no less stylish than the other VitrA bathroom accessories on offer, then why not consider the practical Minimax range? The VitrA Minimax towel rail is a very elegant and simple accessory that will look superb in just about any setting you care to mention. Designed to be wall-mounted, this accessory can be supplied with a single or a double rail, as preferred, so it is suited to both family bathrooms as well as en-suites and shower rooms. It coordinates superbly with the VitrA Minimax toothbrush holder which is made from high-quality glass and chrome for a classy appearance. Of course, there are other highlights from the VitrA bathroom accessories collection each with its own, unique appeal so why not explore them all?