RAK Ceramics Vanity Units
What qualities have you been looking for in a vanity unit? Are you interested in quality and a durable design? Perhaps you instead wish to focus upon models that provide a contemporary and yet functional edge. You are indeed in luck when examining the options offered by the artisans at RAK. read more
Showing 1 - 8 of 8 items
RAK Ceramics Vanity Units
What qualities have you been looking for in a vanity unit? Are you interested in quality and a durable design? Perhaps you instead wish to focus upon models that provide a contemporary and yet functional edge. You are indeed in luck when examining the options offered by the artisans at RAK Ceramics. There are many different types to choose from, so it has never been easier to supply your bathroom with a truly unique touch. Let's take a look at some models engineered in RAK Ceramics bathroom furniture offering as well as what each entails.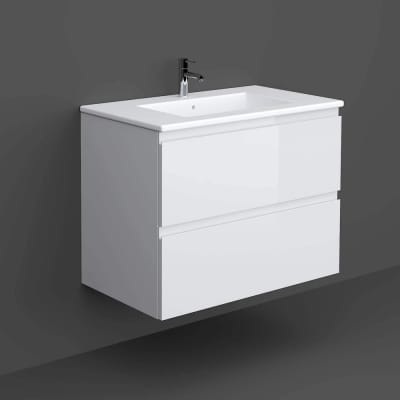 RAK Ceramics Wall-Hung Vanity Units
If space is at a premium within your bathroom, RAK wall-hung vanity units are often the most logical choice. RAK has gone to great lengths in order to create some entirely unique designs that would simply not be possible when dealing with more generic brands.
For example, the Joy model boasts clean lines and a decidedly muted elegance. You can select from five different widths (between 600 and 1,200 millimetres) as well as four stunning finishes (Urban Grey, Scandi Oak, Grey Elm and Pure White). The basin has been engineered from vitreous china, so durability is never an issue. Offering an impressive amount of storage space in conjunction with a contemporary feel, the Joy represents an excellent choice.
Or, you might instead prefer the RAK Resort model. This unit has been crafted with space in mind and it is perfect for smaller rooms. You can select from a total of five matte finishes and an ample storage area provides a clever way to tuck away everyday items such as toiletries. A ceramic basin and a single tap round out the appeal of this model.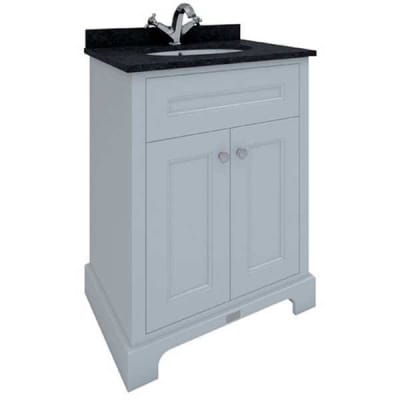 RAK Ceramics Floor-Standing Vanity Units
Floor-standing vanity units offer a traditional ambience while still being associated with a more contemporary flavour. This unique combination can be seen in the Washington series. The Washington offers three different widths and five bespoke finishes (beige, white, black, cappuccino, and greige). Another unique feature of this series is that it can accommodate taps with one or three holes. Whether you desire a mono basin or a more traditional configuration, the Washington has you covered. Finally, you can select complementary colours for both the countertop and the body. This provides an even greater sense of visual depth.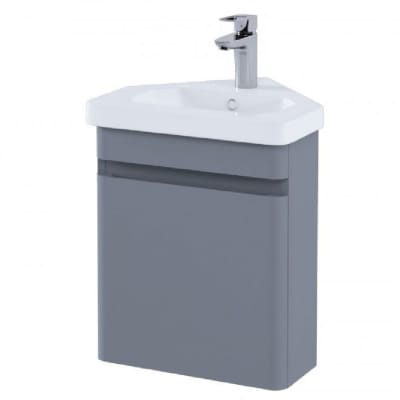 RAK Ceramics Corner Vanity Units
Do you desire a vanity unit that can easily fit into the corner of a bathroom? If so, the Resort series is definitely worth a closer look. Some primary features include a wall-hung configuration, two internal shelves, a basin width of 450 millimetres, a corner tap hole, and an integrated overflow feature. You can also select from five muted and yet eye-catching finishes (denim blue, mushroom, grey, stone, and pure white).
Robust Guarantees
The designers are RAK are so confident in the construction of these vanity units that customers can leverage a warranty of up to 25 years (applicable to the RAK Ceramics basin as well as the furniture). Not only does this guarantee that you will be able to enjoy years of continuous use, but such all-inclusive conditions offer an excellent return on investment.
These vanity units leave nothing to chance in terms of style and sophistication. While engineered from modern materials, they also boast what can only be called a rather timeless appeal. This is why they are just as suited for a contemporary bathroom as they are for more traditional settings.
Do you have any additional questions? Are you hoping to place an order today? If so, please take a few moments to speak with one of our customer service specialists at the earliest possible convenience.