RAK Ceramics Toilets
Since it was founded in 1989, Rak Ceramics has gone on to become one of the most recognisable bathroomware brands in the world. Certainly, this is noticeable among their toilet and associated sanitaryware products. A lot of the toilets available in Rak Ceramics various ranges offer a forward-thinking design that takes into equal account sustainability and design aesthetics read more
Showing 1 - 60 of 79 items
Rak Toilets
Since it was founded in 1989, Rak Ceramics has gone on to become one of the most recognisable bathroomware brands in the world. Certainly, this is noticeable among their toilet and associated sanitaryware products. A lot of the toilets available in Rak Ceramics various ranges offer a forward-thinking design that takes into equal account sustainability and design aesthetics. There are eco-friendly cisterns among its toilet products, for example, that are designed to save water. In addition, the toilets made by Rak Ceramics are known for their durability. Although the company uses high-tech production techniques which are designed to provide as low an impact as possible on the world's resources, it is the longevity of all of its products – toilets included – that adds most to its environmental credentials.
For example, if you take a look at the Compact range, you will find a cost-effective yet highly functional series of toilets and other bathroom products. As the name suggests, the Compact toilets have a minimalist design treatment that means that there are few frills or unneeded materials used in their construction. As well as back-to-wall toilets and close coupled models, the Compact range includes quick release toilet seats and other coordinating products, such as semi-recessed hand basins and mixer taps. There is also a hidden fixation system on offer for a clean look after installation. This is available with the Rak Ceramics Compact wall hung pan, for instance, in all of its model variants, standard, standard rimless and compact rimless.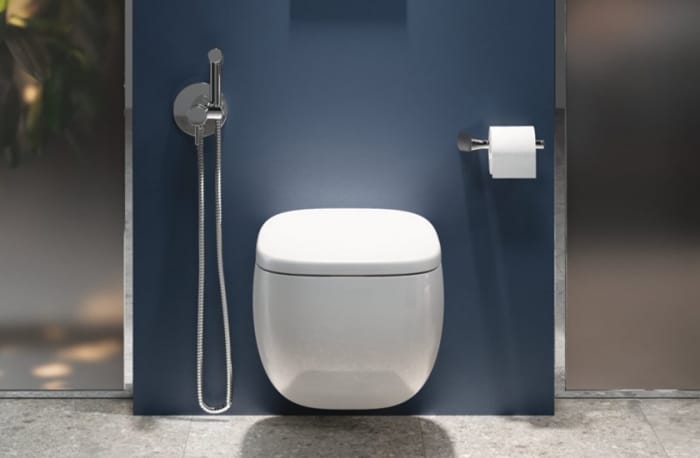 The same sort of attention to detail and simplicity can be found in Rak Ceramic's popular Resort range. Ideal for hotels and the wider hospitality industry, the Resort toilets will also look great with a number of different interior décor styles within homes. Like the Compact toilets, the Resort ones come in three main types, the back-to-wall pan, the close couple and the wall hung toilet. Each will fit with two superbly coordinating quick release toilet seats in the Compact range, the Mini and the Maxi. Both offer a soft closing function while the Maxi can be purchased in either a sandwich or a wrap-over format.
Then there is the equally impressive Washington, Series 600 and Sensation ranges which are all worthy of mention. The Sensation toilets made by Rak Ceramics are certainly worth looking into if you want something that looks particularly stylish. These toilets have a design aesthetic that is simple, like nearly all of Rak Ceramics' pans, but they also have a swept-back look which makes them look a little futuristic as well as offering great comfort.
Overall, the Raks Ceramics toilets on offer blend exceptional value with style. Their rimless toilets are designed to deposit flushed water exactly where it is needed with a full projection all the way around the bowl. This means that they are compliant with the Water Regulations Approved Scheme (WRAS) helping to minimise wasted water while offering high levels of sanitation with each and every flush. Furthermore, they flush very quietly, a key consideration in some settings.