RAK Ceramics Basin Taps
As the bathroom is a small space, even the most minor changes can transform it from basic to luxurious. New fixtures add a stylish detail that can enhance the look of your bathroom. So, replacing that uninteresting basin tap with a stylish one could be all you need to turn your space into spa-luxurious. read more
Showing 1 - 59 of 59 items
RAK Basin Taps
As the bathroom is a small space, even the most minor changes can transform it from basic to luxurious. New fixtures add a stylish detail that can enhance the look of your bathroom. So, replacing that uninteresting basin tap with a stylish one could be all you need to turn your space into spa-luxurious. Plus, getting an easy-to-use tap ensures a smooth experience in your intimate area. RAK Ceramics sophisticated basin taps come in a wide range of sizes and finishes, so no matter your style, you'll always find the perfect faucet for your bathroom.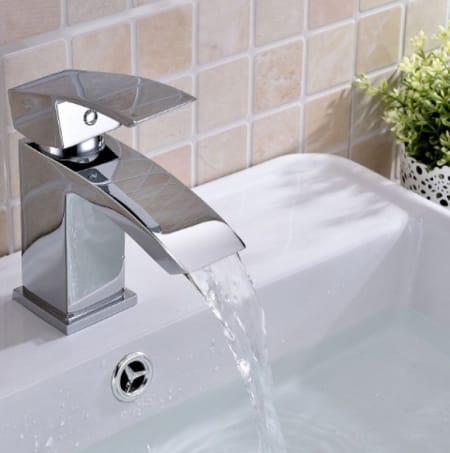 Basin Mixers
Are you looking to make a statement and still retain a minimalist feel? This stunning Basin Mixer from RAK Ceramics will make a lovely touch. As it's very straightforward to operate, it's ideal for most spaces, including family settings. The tap, which boasts a generous spout reach with 170mm projection, guarantees a smooth experience. The art piece also comes in two attractive finishes, black and chrome, making it simple to match your existing bathroom. Try pairing this basin tap with a countertop basin for an extra touch of luxury and style. A daring departure from your average basin tap, this Wall-mounted Basin Mixer from RAK's Cubis collection is the perfect addition to any contemporary styled space.
This Basin Mixer from the RAK Moon collection is a triumph of modern engineering. With its sleek chrome finish, it's the perfect addition to any modern bathroom. There are three sizes available for the tap, so you can match the style of basin you have in your home. For a cloakroom basin, the mini version makes the perfect fit, while a standard model works with a majority of tap holes.
On the other hand, if you have a countertop basin, you'll find the tall mixer a great option. A cascade of water gracefully flows into your basin for a complete visual and sensory experience when turned on. Boasting modern styling with masterful craftsmanship, this Mono Basin Mixer from the RAK Origin collection ticks all the right boxes. Or, if you don't shy away from a bit of luxe, this Basin Mixer from RAK is another perfect addition to your classic and stylish bathroom.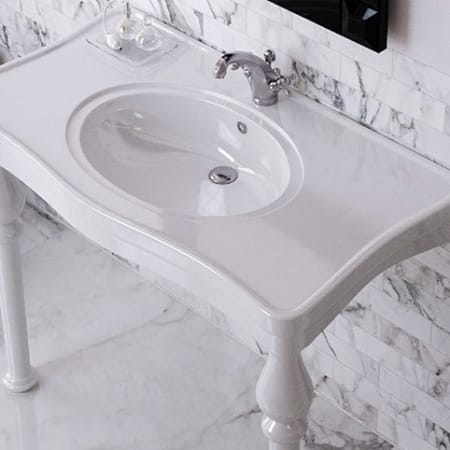 RAK Washington
If you're all about geometric lines, then this eye-catching tap from RAK Ceramics is for you. With its artistic vibe, this mixer would take pride in any bathroom, whether traditional or contemporary. While the design is undoubtedly outstanding, its finish is just as good. Crafted from brass and topped off with a sleek chrome finish, this tap will turn heads. Plus, as with all RAK's basin taps offering, you can relax knowing that there's a 15-year guarantee in case of any factory-related faults. This Basin Mixer from the RAK Washington collection is another faucet perfect for adding a splash of glamour to the bathroom. Not only is it gorgeous, but also easy to use. For a real wow-factor, pair this basin mixer with a countertop basin-a combination sure to add a hint of edgy design to a minimalist bathroom.