Armitage Shanks Toilets
When quality and aesthetic appeal count, look no further than the line of Armitage Shanks products offered by Bathroom Planet. Let's examine some of the many unique options at your disposal. read more
Showing 1 - 46 of 46 items
Armitage Shanks Toilets
When quality and aesthetic appeal count, look no further than the line of Armitage Shanks products offered by Bathroom Planet. Let's examine some of the many unique options at your disposal.

Armitage Shanks Back-to-Wall Toilets
Space may be at a premium within your bathroom. However, this is no reason to sacrifice comfort or quality. Armitage Shanks provides a plethora of back-to-wall toilets, so style is never taken for granted. Models such as the Profile 21, the Edit S and the Sandringham 21 all serve to define the same sense of contemporary style that has been associated with Armitage for over 200 years.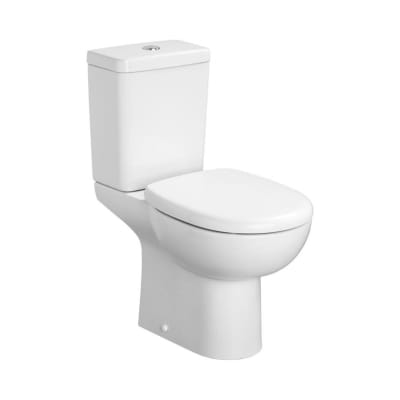 Armitage Shanks Close-Coupled Toilets
Close-coupled toilets offer a traditional flair thanks to a cistern found immediately atop the pan itself. This also represents one of the most well-known designs found throughout the United Kingdom. Close-coupled models can be used within commercial as well as residential settings thanks to their streamlined overall appearances. If you wish to leverage a combination of tradition and modernity, the team at Armitage Shanks is here to help. Take a closer look at models such as the Sandringham 21 Low Level and the Contour 21 series toilets to learn more about the associated benefits.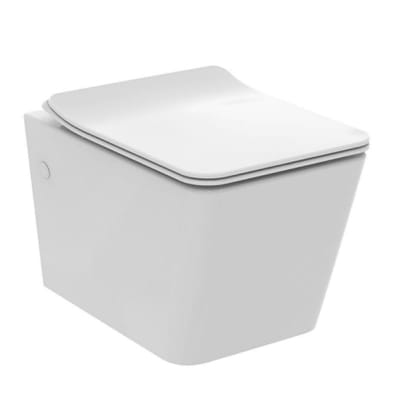 Armitage Shanks Wall-Hung Toilets
Wall-hung toilets are also excellent options thanks to their space-saving qualities. They also boast a decidedly "clean" appearance due to the fact that the toilet and the actuator plate will not overwhelm the nearby environment. Cleaning is likewise a cinch, as the toilet itself is not mounted to the floor. We can now see why these models are popular within both domestic and commercial settings. Two popular models found within this category are the Edit S square wall-hung toilet and the Sandringham 21. Take a look at its specifications if you would like to learn more. Note that this selection of wall-hung toilets can be complimented with Armitage flush plates (mentioned below).
Armitage Shanks Toilet Seats
Even purely functional accessories can have a massive impact upon the appearance of your toilet (and the entire bathroom). This is why the engineers at Armitage have placed a great deal of thought into the design of the Armitage Shanks toilet seat collection. Built from highly durable acrylic and boasting a high-gloss appeal, these seats are intended to be used in combination with Armitage toilets (although their universal design may be applicable to other manufacturers). Consumers even have the ability to personalise their seats with stunning options such as different finishes and soft-close hinges. In other words, flexibility is a core trait of this category. The Profile 21, the Orion 3, the Orion Plus, the Astra, and the Bakasan are all options to consider.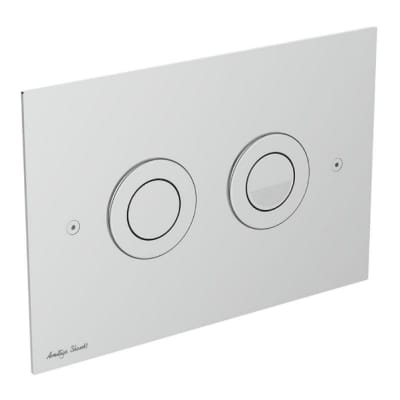 Armitage Shanks Flush Plates
Armitage flush plates will certainly add to the appeal of any bathroom. Their visually muted appearance is complimented by unique features such as dual-flush capabilities, white satin or high-gloss chrome finishes, pneumatic actuation, and a minimalist appearance are all impressive amenities. Some are even equipped with automated infrared controls. Thus, models such as the ProSys and the Karisma are suited for both domestic and commercial bathrooms.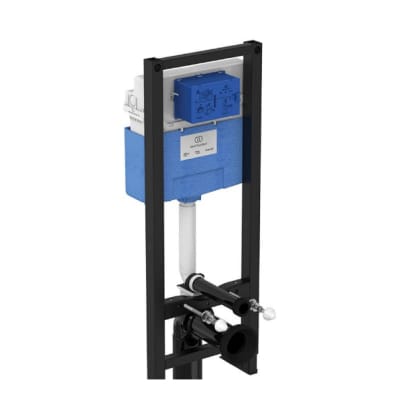 Armitage Shanks Wall-Hung Toilet Frames
The line of wall-hung toilet frames provided by Armitage boasts second-to-none levels of dependability and durability. They have been constructed with the use of high-strength steel frames and plastic that is resistant to corrosion over time. Their ProSys frames have become particularly popular options due to superior engineering. Qualities include (but are not limited to) tool-free installation, smart valves for reduced water consumption and the ability to work with all Armitage toilets.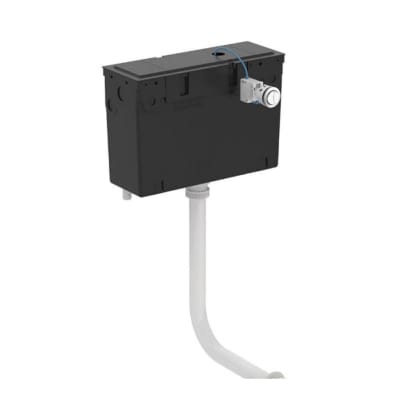 Armitage Shanks Concealed Cisterns
Armitage has likewise created a bespoke line of concealed cisterns. The Conceala 2 series is yet another example of how form and function can be used in synergy to offer superior levels of end-user efficiency. These models have been outfitted with features such as variable flow capacities, a sturdy plastic construction, a choice of bottom or side feeds, dual-flush capabilities, and pre-fitted components in order to ensure a quick installation. Note that there are several Conceala 2 designs to choose from. Please take a look at each model in greater detail to learn more.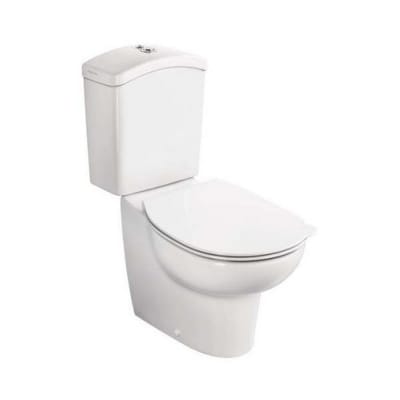 Armitage Shanks Rimless Toilets
There are several benefits to consider if you happen to be searching for a rimless toilet. First and foremost, these models are known for their hygienic qualities. This is why they are often seen throughout commercial and high-traffic locations. Cleaning is straightforward and these designs boast a sleek appeal at an affordable price. Armitage Contour 21 espouses all of the amenities mentioned above. Flexibility is also a key component, as users can choose from back-to-wall and wall-hung models (depending upon the design of the bathroom). A high-gloss white finish, the use of impact-resistant vitreous china and a muted overall design are likewise excellent qualities to leverage if you hope to imbue your environment with a more contemporary appeal.
It is now clear to see why Armitage has been providing quality bathroom products and accessories for well over two centuries. Thankfully, customers can now enjoy more unique choices than ever before. Reliability is never called into question and all of the products mentioned above are reinforced with transparent warranties. To place an order or if you would like to address any additional questions, please take a moment to contact a representative at Bathroom Planet today.