Armitage Shanks Wall Hung Toilets
Wall-hung toilets are ideal solutions within bathrooms associated with a limited amount of space. However, their traditional configuration will provide any environment with a classical appeal. The designs offered by Armitage combine these desirable qualities with a contemporary flair alongside second-to-none levels of functionality. read more
Showing 1 - 5 of 5 items
Armitage Shanks Wall-Hung Toilets
Wall-hung toilets are ideal solutions within bathrooms associated with a limited amount of space. However, their traditional configuration will provide any environment with a classical appeal. The designs offered by Armitage combine these desirable qualities with a contemporary flair alongside second-to-none levels of functionality. If you happen to be planning a renovation in the near future, the models outlined below will offer truly stunning results.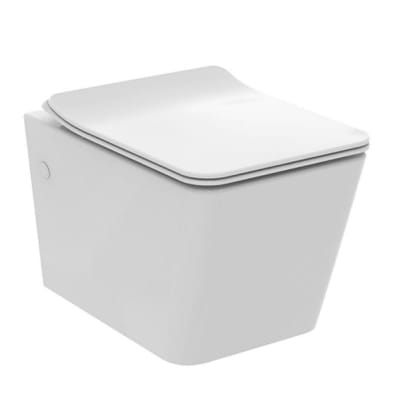 Edit S Wall Hung Toilets
The Edit S by Armitage is unique due to its rounded square shape. The spartan appearance of this model is then complemented by a stunning high-gloss white finish and a slim toilet seat. While seemingly modest in terms of its visual presence, this unit has been engineered from highly durable vitreous china. It will therefore provide years of reliable use.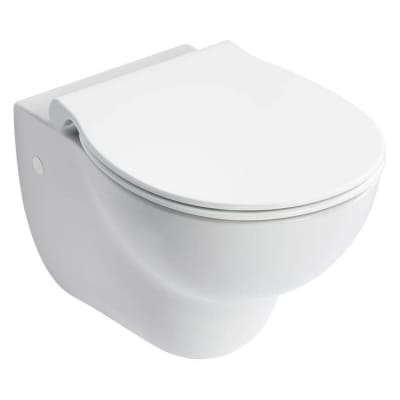 Contour 21 Wall Hung Toilets
The Armitage Shanks Contour 21 series is actually comprised of several bespoke options:
The Armitage Shanks Contour 21 Splash
The Armitage Shanks rimless wall-hung toilet
The Armitage Shanks standard wall-hung toilet
Of course, each unit boasts its own set of attributes. The Contour 21 Splash is an excellent option for those who wish to add a bit of colour to their bathroom. The seat is available in four eye-catching finishes (white, red, yellow, and blue). The rimless model offers a clean appeal alongside an amazing array of options. Some of these include backrests, support brackets, two different depths, and five Armitage Shanks toilet seat finishes. So, the Contour 21 does indeed represent your one-size-fits-all solution.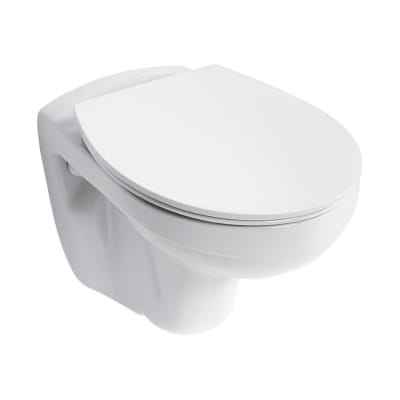 Sandringham 21 Wall Hung Toilets
The Armitage Sandringham 21 provides a soft oval shape alongside the same high-gloss white finish that we have come to expect from Armitage Shanks. Once again, this model has been constructed from vitreous china to guarantee superior levels of durability. Soft-close toilet seats, metallic hinges and even configurations without seats are additional variations to consider. The Sandringham 21 can be fully integrated with other nearby design elements, so aesthetic appeal is never called into question.
Each of these Armitage wall-hung toilet seats brings much to the table in regard to style, design and functionality. Further, we should note that they are all backed up by a lifetime manufacturer's warranty. Customers can therefore rest assured in the knowledge that they are receiving quality products at competitive price points. Please contact one of our representatives if you would like to learn more about your options.