RAK Ceramics Showers
After a long day at work or at home, you deserve some bathroom bliss. Your bathroom is a special place where you can escape to relax and rejuvenate. Being an extra special place, you'd want it to be truly stylish and luxurious. Choosing the best shower is the first step towards transforming your bathroom into a stylish and elegant space. read more
Showing 1 - 45 of 45 items
RAK Ceramics Showers
After a long day at work or at home, you deserve some bathroom bliss. Your bathroom is a special place where you can escape to relax and rejuvenate. Being an extra special place, you'd want it to be truly stylish and luxurious. Choosing the best shower is the first step towards transforming your bathroom into a stylish and elegant space. From stunning contemporary shower columns to art-deco inspired shower valves, RAK Ceramics makes it easy for you to change your bathroom into a modern, stylish space.
The first step to finding the right shower head for your space is figuring out what you like and what showering experience you desire. For example, if you are looking to make a statement in your modern bathroom, this eye-catching Fixed Rose and Wall Arm from RAK is for you. As with all RAK's offerings, this set up benefits from top-notch construction combined with stunning finishes to make your space truly luxurious. If you're looking for a shower head that will make your shower as good as a shower out in the rain, look no further. With this Ultra-slim Shower Head from RAK, you can finally create your dream shower experience. Plus, it's easy to pair with other elements from RAK's brassware offering as it comes in a choice of shapes and finishes.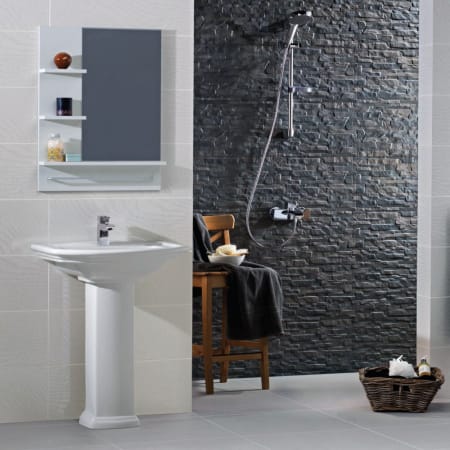 RAK Washington
For your luxury master ensuite, you might want to choose a shower with more advanced functionality than the showerhead for the family bathroom. This All In One Solution from the RAK Washington collection covers all your bathroom needs, permitting room for indulgence with your special someone. One of the great things about this set up is its thermostatic control. It ensures the water temperature remains ideal-even if someone turns on a basin tap elsewhere in the house. Plus, it comes with a diverter to switch between the functions for a seamless experience. If you're worried about your boiler's strength, you'll be pleased to discover RAK Washington Thermostatic Complete Showering Solution. With a minimum operating pressure of 0.5 bar, even your average boiler will work perfectly.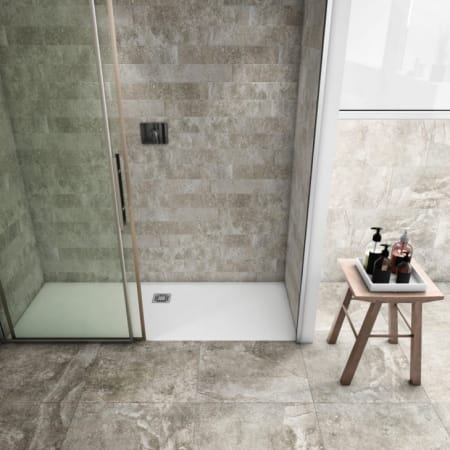 Thermostatic Shower Valves
Thermostatic shower valves are growing in popularity and for a reason. With one, you never have to constantly fiddle with the water temperature with freezing water hitting your back. All you need is to set your ideal temperature and forget it. The next time you step into your shower, the water will be just how you like it. Plus, if you ever need to adjust the temperature or water pressure, having a high-quality valve ensures you do so seamlessly.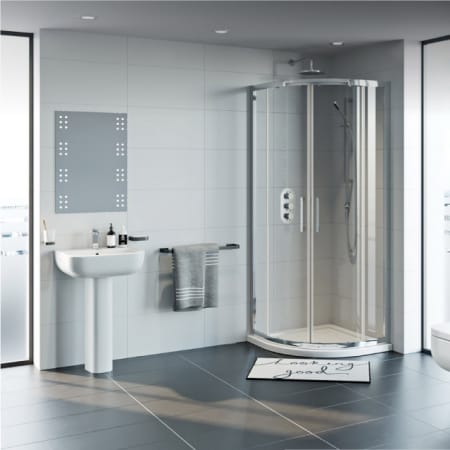 Concealed Shower Valves
RAK Ceramics range of stylish and contemporary concealed shower valves will make the perfect addition to your modern space. Boasting solid construction with a stunning chrome finish, this Concealed Shower Valve from RAK's Washington collection is the ideal solution for your bathroom needs. In addition to its unrivalled function and design, the Concealed Shower Valve from the RAK Feeling collection comes with a generous 15-year guarantee. This way, you can rest easy knowing that you're protected against any factory-related faults.