Ideal Standard Walk In Showers
The walk-in showers made by Ideal Standard provide excellent quality and comfort levels in numerous bathroom settings. Whether you are looking for a corner-fitted walk-in shower for an en-suite, a superb overhead shower attachment for a wet room or would like to replace your bath in style. read more
Showing 1 - 1 of 1 item
Ideal Standard Walk In Showers
The walk-in showers made by Ideal Standard provide excellent quality and comfort levels in numerous bathroom settings. Whether you are looking for a corner-fitted walk-in shower for an en-suite, a superb overhead shower attachment for a wet room or would like to replace your bath with a large shower you can walk into that means no longer having to climb in and out, then Ideal Standard will have a combination of coordinating products for you. Of course, many of Ideal Standard's walk-in showers will also look great alongside their other bathroom products, such as toilets, sinks and bathroom furniture.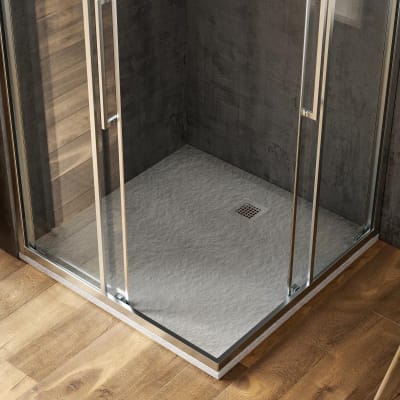 Ideal Standard Idealite Range
To begin with, it is worth examining the Ideal Standard Idealite range. Take the Ideal Standard Idealite flat top low profile quadrant tray, for example, which is ideal for en-suites and smaller family bathrooms where space may be a consideration. This unit is only 45 mm high which means that it is easy to step into and out of as well as offering a clean, almost minimalist look. Available in two sizes, the rounded-off corner is ideal when you have to consider the arrangement of other parts of your bathroom. Like other Idealite shower trays in the range, such as the Ideal Standard Idealite upstand low profile rectangular tray, this one is manufactured from acrylic-capped ABS, a durable material that means this shower tray will last for decades.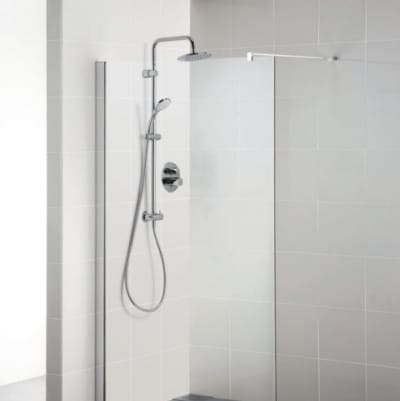 Ideal Standard Idealrain Range
Of course, providing somewhere to stand is only one part of what makes a walk-in shower such a pleasant experience and Ideal Standard won't let you down with the shower fittings themselves. Take the Idealrain range as a good example of what the manufacture produces these days. Products like the overhead Ideal Standard Idealrain cube rainshower provide elegance and style as well as a refreshing showering experience. Available in two sizes, it fits to the wall or the ceiling, as preferred. Then, there is the Idealrain medium hand spray which is an excellent choice for most bathroom settings. This product can be purchased alone or with a fixing kit which includes a slide rail, a hose as well as the handset itself.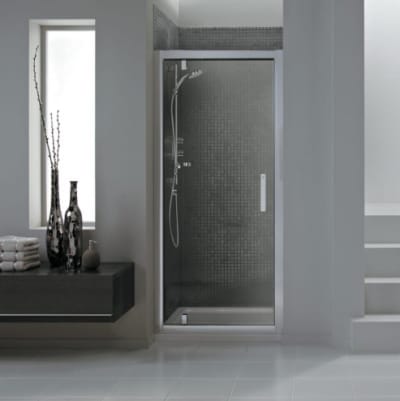 Ideal Standard Synergy Range
There are many different shower enclosures you could choose for your walk-in shower, too. Ideal Standard makes many premium ones including the much-loved Synergy range. For instance, the Synergy Idealclean wetroom panel is perfect for a seamless look that will match your choice of Ideal Standard shower tray to a tee! It affords a simple and straightforward design statement which can be purchased with or without a bracing pack. There again, the Ideal Standard Synergy quadrant door is perfect for rounded-off shower trays where you want premium safety glass and a curved enclosure that will be easy to wipe down and keep clean. Alternatively, how about the Ideal Standard Synergy slider door? This can be obtained in four different size options including a 1,700 mm one which will look great in larger bathrooms. Built with safety glass, this option is perfect for both single and double showers when a high-quality finish is desirable.