Ideal Standard Shower Trays
Some elements within a bathroom are associated with function alone. Others have been designed with aesthetics in mind. Having said this, the line of Ideal Standard shower trays will offer both of these desirable attributes. There are several options to choose from and this primarily depends upon the type of shower enclosure that you are hoping to outfit. read more
Showing 1 - 9 of 9 items
Ideal Standard Shower Trays
Some elements within a bathroom are associated with function alone. Others have been designed with aesthetics in mind. Having said this, the line of Ideal Standard shower trays will offer both of these desirable attributes. There are several options to choose from and this primarily depends upon the type of shower enclosure that you are hoping to outfit.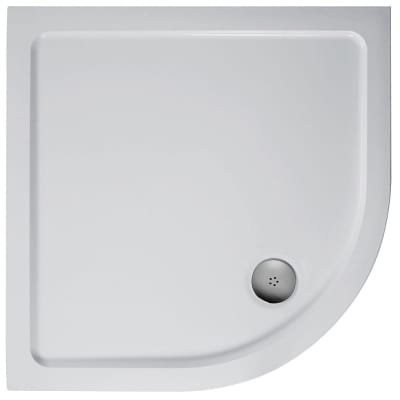 Ideal Standard Quadrant Shower Trays
Quadrant trays are unique in the fact that they have been designed to be installed within a corner. Showers may be placed within a corner in order to maximise the amount of available space within a bathroom and these trays represent the perfect solutions. Ambidextrous configurations, extremely low profiles and the use of durable acrylic resin are some other features attributed to these models.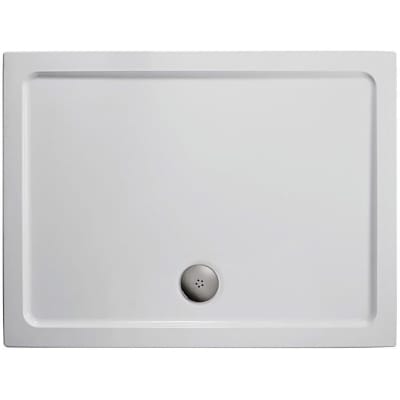 Ideal Standard Rectangular Shower Trays
Rectangular shower trays are common solutions within the modern bathroom. As you may have already expected, these units offer an extremely low profile and they will not detract from the appearance of the enclosure. They are perfectly suitable for contemporary shower enclosures and a host of tray sizes are available. Adhesive upstands, flexible waste pipes and optional riser kits are other options within this category. Please take some time to examine the different makes and models in order to discover the most logical solution for your bathroom.

Ideal Standard Square Shower Trays
It is "hip to be square" in these modern times and square shower trays are quite common. However, the simple appearance of these accessories belies their superior levels of functionality. A sleek and minimalist design is complemented by other qualities such as the use of acrylic-capped stone resin, a plethora of sizes, a low-profile design, and optional riser kits. Whether you hope to accommodate a smaller enclosure or you require dimensions to suit a larger walk-in shower, these square trays leave nothing to chance.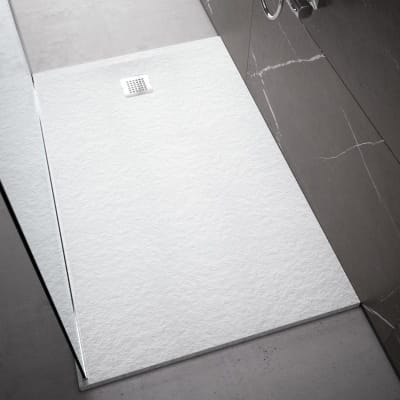 Ideal Standard Stone Shower Trays
Have you been looking to provide your bathroom with a more organic touch? If so, the use of simulated stone is often a wise choice to consider. The numerous stone shower trays offered by Ideal have become some of the most popular products and for good reason. Not only can users select from a host of hues (to match nearby elements), but anti-slip surfaces offer a greater degree of safety when showering. Ideal stone shower trays can be selected with matching wastes in order to compliment nearby hardware and as always, numerous sizes are available.
Please note that all of these trays are intended to be used in conjunction with Ideal Standard showers and shower accessories. Boasting a slim profile, available in countless dimensions and constructed from durable materials, imbuing your bathroom with a decidedly modern flavour has never been easier. Furthermore, all trays are backed up with a solid manufacturer's warranty. They can last for decades when cared for properly and these options represent an excellent return on investment. Please take some time to examine each of these subcategories in greater detail before placing an order with Bathroom Planet.