Vitra Walk In Showers
Walk-in showers can be a game-changer when it comes to visual space. They can create the illusion of more space and give your bathroom a clean, minimalistic aesthetic. If you desire spacious, uninhibited showering experiences, a walk-in shower can be a fantastic way to furnish your bathroom. read more
Showing 1 - 25 of 25 items
Vitra Walk-in Showers
Walk-in showers can be a game-changer when it comes to visual space. They can create the illusion of more space and give your bathroom a clean, minimalistic aesthetic. If you desire spacious, uninhibited showering experiences, a walk-in shower can be a fantastic way to furnish your bathroom. Whether you are working with a tight space or have room to fill, you'll be pleased to discover Vitra's impressive range of walk-in showers. You can choose from a luxurious shower system or a stunning shower head, depending on your budget, your bathroom style, and the look that you want to achieve. But whichever walk-in shower you choose, you can be sure it will be the stand-out piece in your bathroom.
A shower system is a practical and attractive all in one solution for your bathing and showering needs. Plus, getting one saves you the time and money you could have spent on getting everything separately. If you're looking for such an elaborate system, see one of the luxurious yet affordable shower sets from Vitra it offers a truly luxurious experience. If you feel like you need a little extra luxury, a modern shower system is for you. Bursting with features and boasting sleek contemporary design, without a doubt incredibly awe-inspiring.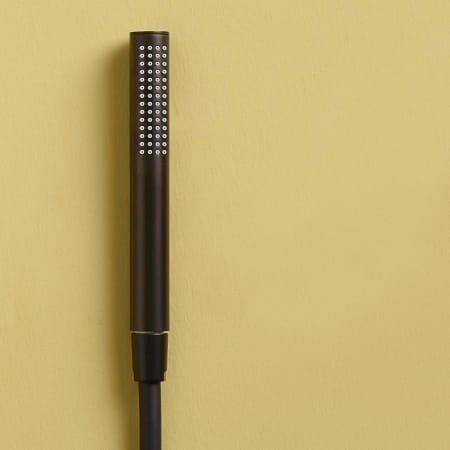 Vitra Handshowers
Perhaps, you're looking for the perfect handset for your shower set. Look no further! The high-quality Vitra Origin Pure Handshower is the ultimate addition to your collection. It's so easy to match this with Vitra's wide selection of brassware as it comes in 4 stunning finishes, including Chrome, Brushed Chrome, Copper and Matt Black. On the other hand, if simplicity is your style, this minimalistic Vitra Style X Handshower oozes pure elegance and sophistication at a great price point.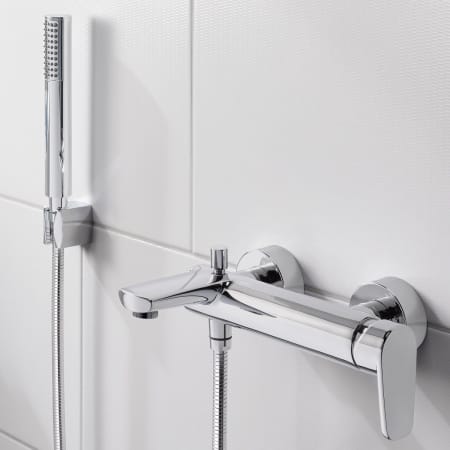 Vitra Shower Valves
A walk-in shower would never be complete without a few key elements, such as shower valves. They blend the proper water flow with even temperatures for the ultimate experience. If you've been longing for a smooth and pampering shower, this striking Exposed Shower Valve will make a great addition to your walk-in shower. It features a single level for operation, which makes it ideal for the modern shower space. Plus, thanks to Vitra's innovative design, this edgy shower valve also features a cache aerator that blends the water flow with air for a light and luxurious flow.
For your modern walk-in shower to feel luxurious, it must first look stylish. And what best way to spruce up your intimate space than a premium concealed valve? Boasting solid construction and a sleek premium finish, this stunning Concealed Valve will add a splash of elegance to your trendy bathroom. The fact that this masterpiece features thermostatic protection that protects you from scalding of any kind is also a huge plus. Alternatively, if you are looking for the best-exposed shower valve for a classic and timeless look, this beautifully designed Exposed Shower Mixer is a beauty to behold. Available in two stunning finishes, Chrome and Gold, complementing this with Vitra's collection of premium brassware couldn't be more straightforward.