River
Bring a sophisticated style to your space with River's extensive range of stylish and durable furniture, taps, showering and accessories. read more
River
Your bathroom is a sanctuary, a place to rejuvenate and luxuriate. And as you'll be spending some quality time here, you'd want the space to be truly luxurious and elegant. Luckily, with some simple choices and a little imagination, it's possible to create your dream, spa-like bathroom. Bring a sophisticated style to your space with River's extensive range of stylish and durable furniture, taps, showering and accessories.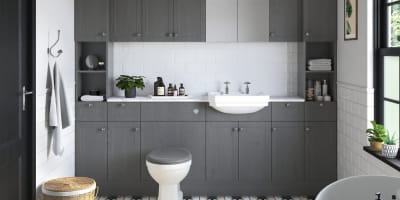 Bathroom Furniture
Bathroom furniture gives you the freedom to express yourself and play with your creativity whilst providing all the valuable storage benefits. For instance, should you want to break from the everyday ceiling lights and create a soft ambiance for some 'you-time,' furniture lighting comes in handy. Or perhaps you want to add some luxury to your chic space. In that case, investing in handle-less furniture like the Valesso collection would significantly enhance the bathroom's aesthetic.
You can also opt for River's exquisite Volta furniture collection to transform your bathroom into a work of art. Ranging in excellent prices with a variety of on-trend colours to choose from, you will be spoilt for choice. On the other hand, if you've been searching for furniture that gently closes with a luxurious soft-close action, you will be pleased to discover the Alba collection. As the units come with stylish chrome handles, blending these with your existing décor couldn't be easier.
As well as elegance, we pride ourselves on offering high-quality furniture that will last for years. Every piece comes with a generous 5-year guarantee, so you can rest easy knowing that you're protected from any manufacturing defects. Fully fitted, wall-mounted or floor-standing, you'll find something that you'll love for your personal space.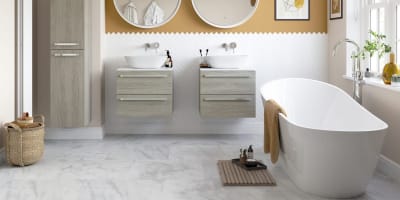 Baths
Wouldn't it be nice to have a relaxing, long soak at the end of the day? Now imagine enjoying your soak in a stylish bath while enjoying your favourite drink, or perhaps spending some quality time with your extra special someone. Our collection of Ashbourne freestanding baths instantly transforms your basic bathroom into a sensual spa. With the flexibility of placing this furniture wherever you choose, you can create a truly unique and exclusive style.
If your bath space is quite limited, but you don't want to miss the luxury of a tub, our attractive shower baths offer the best of both worlds. Combined with a bath screen, they are a great alternative to a separate shower enclosure. Built-in baths also take up less floor space area as they're tucked right against the wall, which is a great setup, especially if you're looking to combine a bath and shower in one. Whether you're going for a vintage style or an ultra-sleek bath, our extensive selection of stunning baths can help you bring your dream bathroom to life.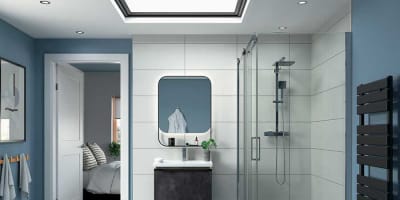 Showers
By nature, water is cleansing and invigorating – both internally and externally – and should not be underestimated. That said, investing in the best shower you can get for your budget sounds like a worthwhile investment for your wellbeing. Add elegance and practicality to your bathroom with Vema's premium showers. With a wide range of types to choose from, you can balance beauty and essence, thus achieving harmony in the bathroom. Engineering practicality and elegance, our impressive showers perfectly fit into any modern bathroom, creating a spa feel designed for relaxing and rejuvenating.
Wondering if you can add a little visual interest to your bathroom? Our Reflexion slate trays make this possible by offering an ultra-stylish minimal wetroom look. The Reflexion slate tray's grey finish is perfect for pairing with our Reflexion wetroom panels. River's Reflexion range is a truly great addition to any showering space.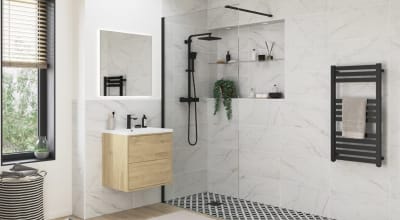 Shower Enclosures
Shower enclosures can transform your ordinary bathroom into a sleek and luxurious space. Plus, with one, it becomes easy to get in and out of the shower. When choosing the best enclosure for your elegant showering area, it's prudent first to consider the space. Are you working with a corner shower, or is your bathroom too compact to accommodate a door that opens fully? In this case, you'll be pleased to discover our stylish quadrant shower enclosure that sits neatly in a corner, with its curved front still leaving room around it. Or when space is at a premium, a bi-fold door that opens without creeping into the room will give your bathroom a stylish and sophisticated look whilst saving on space.
We take pride in providing lush enclosures that will leave your space looking and feeling elegant. Plus, you don't have to spend your precious time worrying about dirt and grime buildup. Our exceptional enclosures feature easy-to-clean glass that repels water and prevents buildup, making cleaning less of a chore.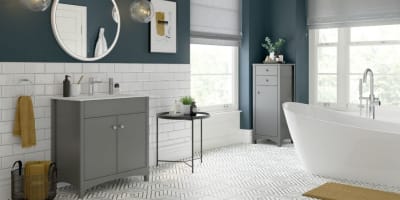 Bath Taps
Other than being highly useful, taps can help you bring a sophisticated style and instantly update your bathroom. Whether you're looking for a unique focal point for your contemporary bathroom or prefer the warmth of metallics, River's bath taps guarantee a high-end look. Whatever catches your eye, you can rest easy knowing that our durable faucets (in deck-mounted, wall-mounted or free-standing options) come with a generous 10-year guarantee. Plus, the collection brings together some of our most popular finishes, making it easy to match the taps with other products in the range.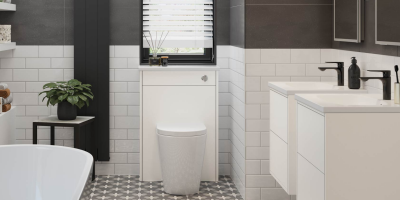 Basin Taps
An essential addition to any bathroom, a vanity unit is the perfect practical fitting. But for the ultimate premium feel, you'll need to complete the setup with an efficient and stylish basin tap. Boasting quality construction and unmatched design, our impressive range of basin taps such as the Vema Tiber basin mixer exude quality and impeccable design. From timeless styles to the latest innovative techniques, the fixtures are expertly hand-finished to bring spa luxury to your home. You might also want to check our stylish range of baths, showers, and radiators for a more coordinated look.